Decorative items will help to refresh the bathroom environment! It is no secret that in the bathroom we strive primarily for functionality and ergonomics. But as soon as the main equipment is installed (bath, sink, shower, storage space), you may want to do the decor.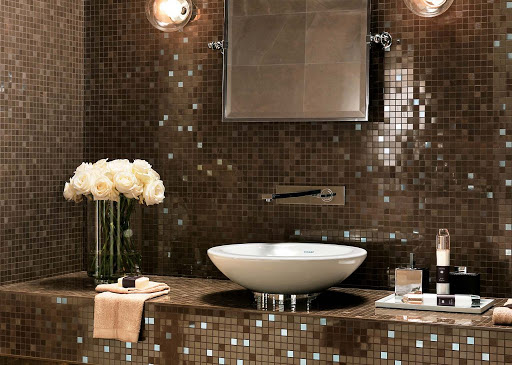 Cute little things – trendy, luxurious or restrained in the style of pop art immediately set the tone. We offer you items that have a huge decorative potential.
CANDLES FOR EXTRAVAGANZA OF  FEELINGS
With a few candles, you will instantly create a serene and relaxing atmosphere in the bathroom. Even if you don't light them, they create a charming decor thanks to their rounded or rectangular shapes, as well as their components, which Are becoming more and more fashionable. As soon as You light the candles, they fill the bathroom with enchanting dancing light.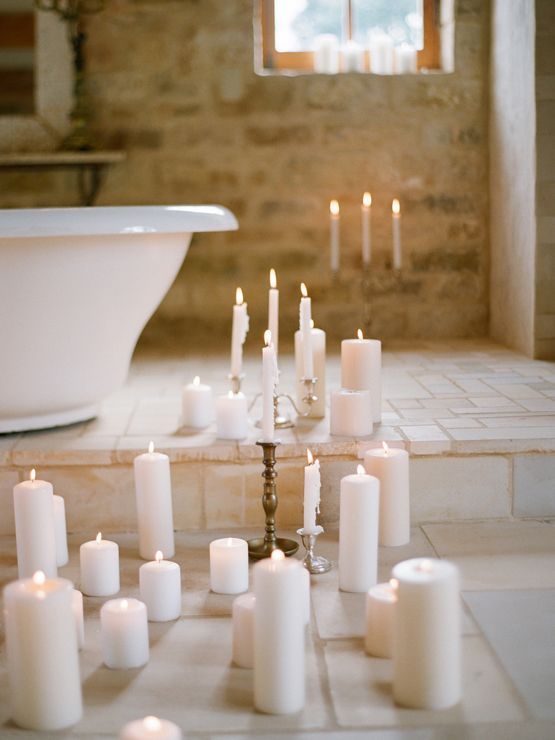 As you use them, their size and shape change and give the candle "bouquet" a different content. Another small advantage: colored candles will perfectly match the decor of Your bathroom, and scented candles will fill the room with a pleasant aroma.
LUXURY CHAIR OR DESIGNER ITEM
If you are lucky with the size of the bathroom, you have more freedom in its arrangement. The chair can be both functional (It will be more convenient for you to dress) and decorative at the same time. In combination with the bathroom decoration, it will become a key element, a starting point and the basis of the room style. Choose a chair in the spirit of the XVIII century with its unique Parisian chic, or choose an ultra-modern design item that will set the tone for your bathroom.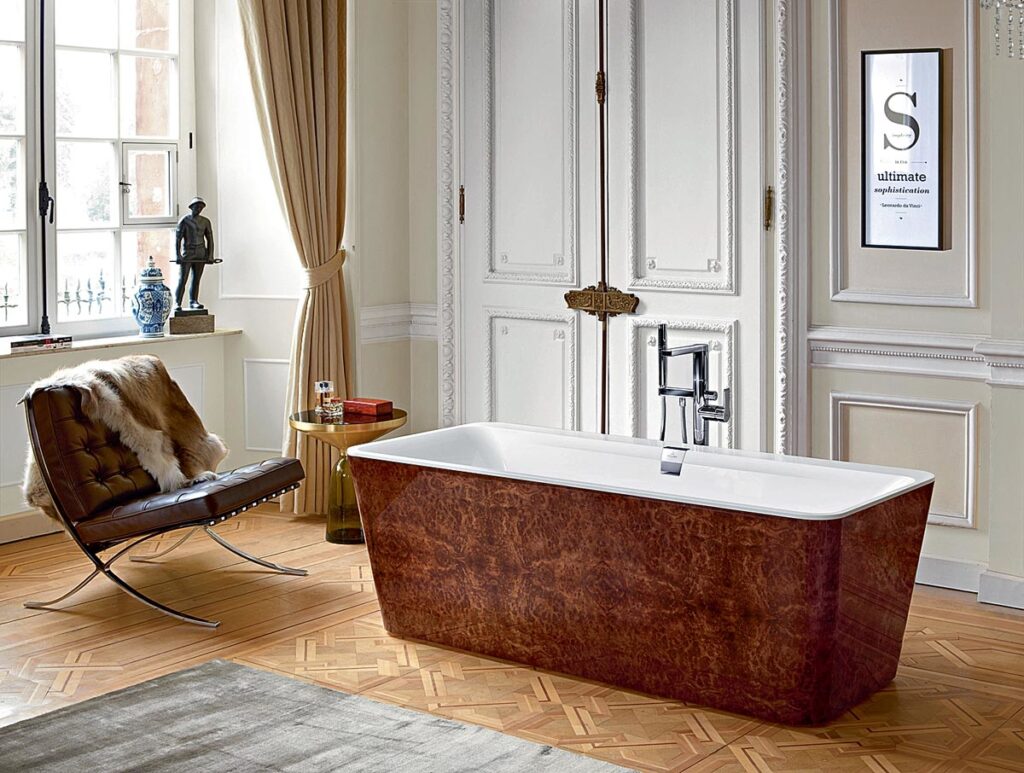 A chair made of vegetable fibers or wood, less pretentious, but just as comfortable and comfortable for the bathroom – Your choice in favor of natural materials. In short, a chair is really a good idea for updating the bathroom style.
STYLISH BASKETS
This is a clever solution for storing things and at the same time help in the design. Of course, storage baskets allow you to store care products and other items, but also bring a stylish touch to the best of Your imagination. Two, three, four colored or white baskets will be placed on the shelves of the bathroom or near the sink. They can also be custom made.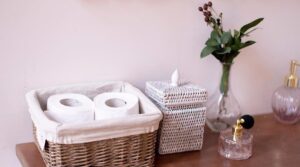 Why not choose baskets decorated with tree bark for a natural design, or mosaics in the style of Italian bathrooms? Baskets that resemble road or in a laconic ethnic style perfectly fit into modern trends and are perfectly combined with bathrooms in gray or brown dark colors.
THE ORIGINAL TUB
Sometimes decorative finishing can be very simple. You don't need to put a lot of small items everywhere. A stylish bathtub can become a Central element of the decor itself. Install a beautiful bath on curly legs, and here you are in the XIX century.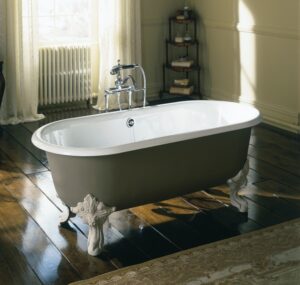 Beautiful wooden parquet and white paint are enough to create an atmosphere.
On the contrary, you can opt for an ultra-modern bath, the design lines of which will immediately attract attention. In this case, a bathroom in a minimalist style will place emphasis on plumbing and with a minimum of furnishings will produce a great effect.
STYLISH CARPET
Do you have a spacious bathroom ? Lay a spectacular carpet in it, which will give a special decorative touch to the room. Since no one expects to see it in the bathroom, it will make a stunning impression!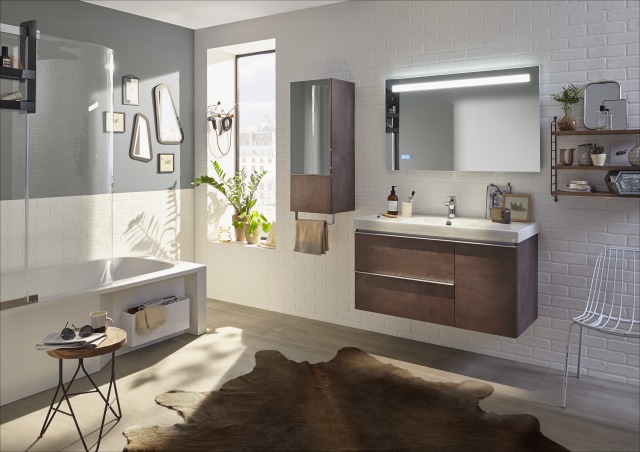 Want to try a bold solution? Decide on an animal skin size XXL.
Are you looking for authenticity? Berber carpet is perfect for you.
Love of timeless luxury? An expensive soft Persian carpet will create a boudoir atmosphere.
WOODEN ITHEMS
Install wooden shelves, natural or lacquered, and the bathroom will be transformed. Wooden shelves suspended on the walls will create a decent space for decorative items. Thanks to this, toiletries will always be at hand; you can also put a radio on the shelves.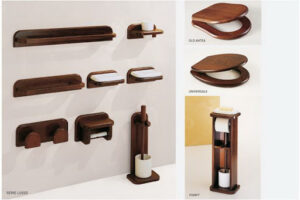 Indoor plants that feel great in a hot and humid atmosphere will also decorate the bathroom if you place them in wooden cells.
You can choose light wood in the Scandinavian style or dark wood like wenge for a more modern atmosphere.
Additional advantage: the accessories placed in the cells can be easily changed without any repairs!
See the ideas of decorative accessories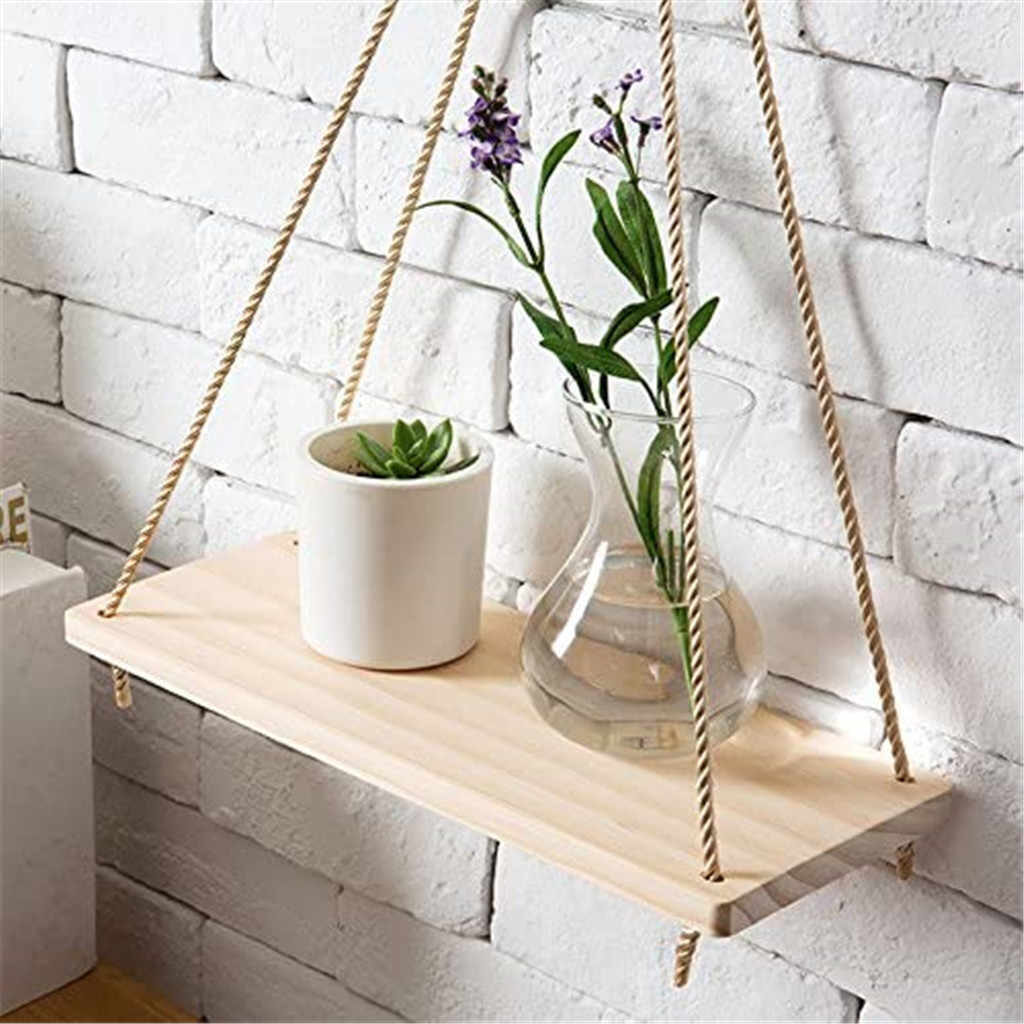 DON'T FORGET THE TRASH CAN
A practical trash can can also be aesthetic. So much the better, because it is often difficult to hide. Thanks to the beautiful chrome finish, the bathroom trash can will become a key element of the decor of a stylish and modern room. In addition, the trash can perfectly fit into Your interior.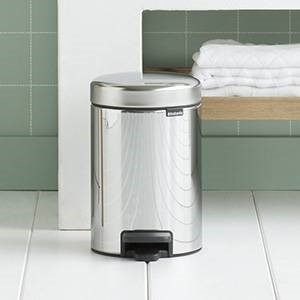 Bamboo, willow, plain or colorful baskets – a harmonious decor from floor to ceiling can be created in any style.
A MIRROR THAT CATCHES THE EYE
The mirror over the sink is a useful thing to shave or apply makeup. But if you choose a stylish full-length mirror, it can become fully decorative.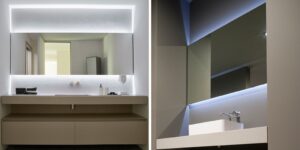 Opt for a mirror in a stucco gilt frame for a healthy dose of French chic, unless you prefer the ultra-modern effect of rubber or concrete texture. Just pick up the frame under the carpet and you will get the boudoir atmosphere that no Parisian woman can refuse!
A WHOLE COLLECTION OF INDOOR PLANTS
If You are lucky enough to have natural light in your bathroom, You can use indoor plants to brighten up the decor.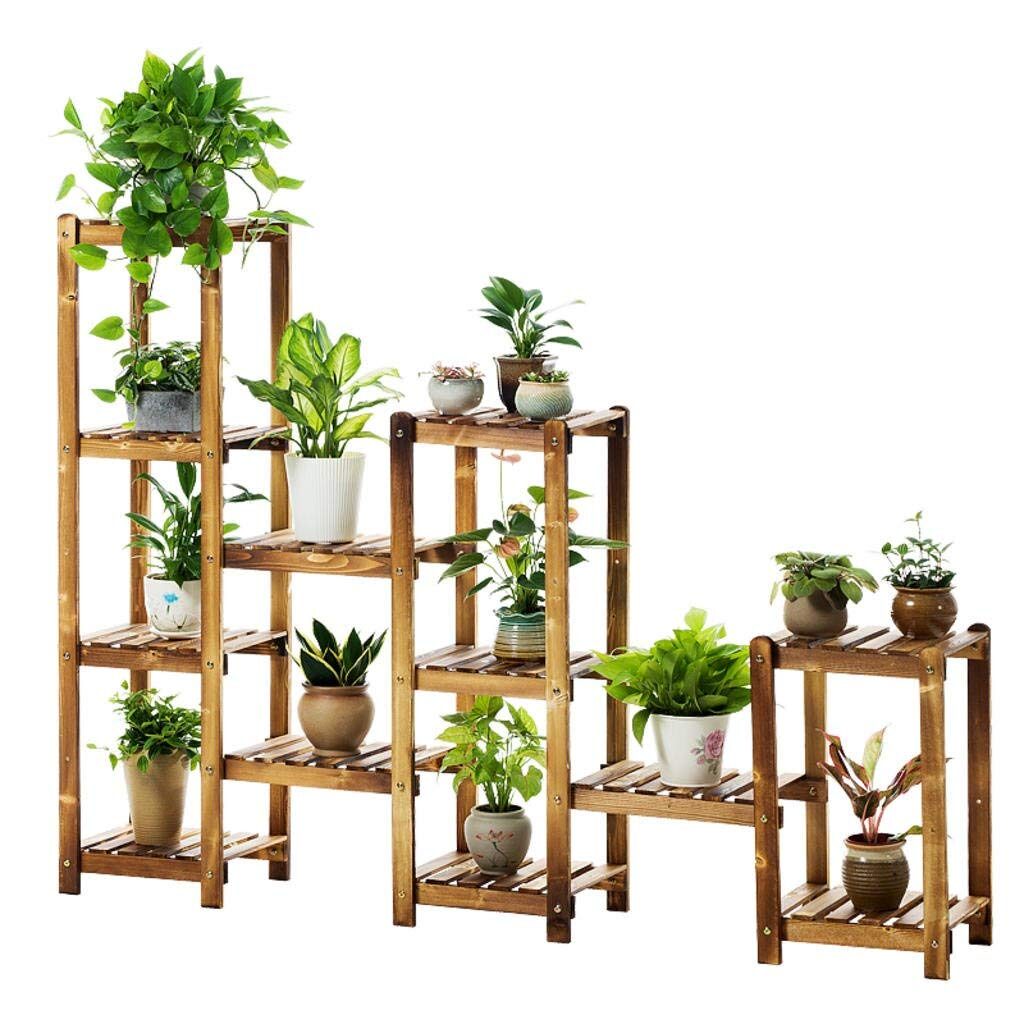 Many indoor plants will feel like Paradise in the warm and humid atmosphere of the bathroom. Whether it's a beautiful aquarium – shaped pot or a beautiful collection of succulents, every choice has its own special charm. If space allows, treat yourself to a large, impressive plant, such as monstera or Mexican cactus.
HARMONIOUS BATHROOM TEXTILES
We don't always think about it, but bathrobes and drying towels are an integral part of the overall picture. The color scheme of bathroom textiles can also be part of the decor. Choosing towels in the same tone or beautiful colorful tones, You will immediately create a sense of harmony.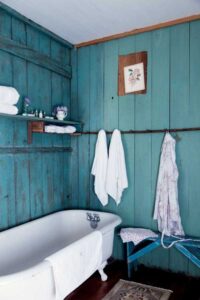 PRECIOUS BOTTLES
Are you an adept of beauty? Why not take advantage of the love of care cosmetics to decorate the bathroom? Some precious bottles or beautifully printed labels deserve to be always on display.
Choose the most beautiful beauty products and proudly place them on the shelves, on the dresser or in a special showcase. Create a leading style line that can be a Zeitgeist (vintage bottles), a color (pink or green), or a material (such as glass or ceramic).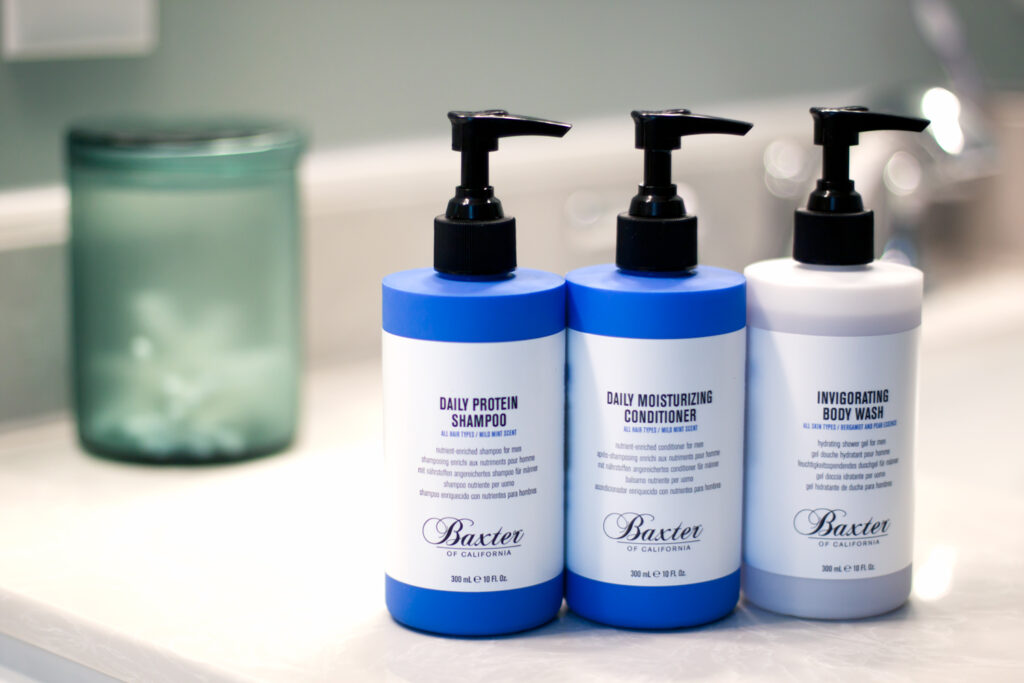 AN ART OBJECT THAT YOU WANT TO ADMIRE
Immerse yourself in a detailed contemplation of your favorite picture while taking a bath… Great idea! By choosing your favorite art object (painting, engraving. sculpture) and proudly displaying it in the bathroom, You will give this space a refinement that will awaken the senses, beauty and, perhaps, immerse you in dreamy reflections… Again, you just need to choose a piece that fits perfectly into the setting, following the red thread of color and style.
As a result, we have a checklist of decorative items that will enliven your bathroom:
Candles
Armchairs
Basket for storage
Claw foot tub
Mat
Hanging shelves
Trash
Mirror
Houseplant
Textiles in the same style
Beauty products
Art-object
12 decorative items for changing the bathroom environment