Marble in the bathroom – advantages and disadvantages of marble tiles
Such a noble and rich material as marble has long been used in the interior of residential premises. As a rule, it is used in the design of floors, walls, to create pieces of furniture and decoration. Its unique and complex texture allows you to create a truly luxurious interior.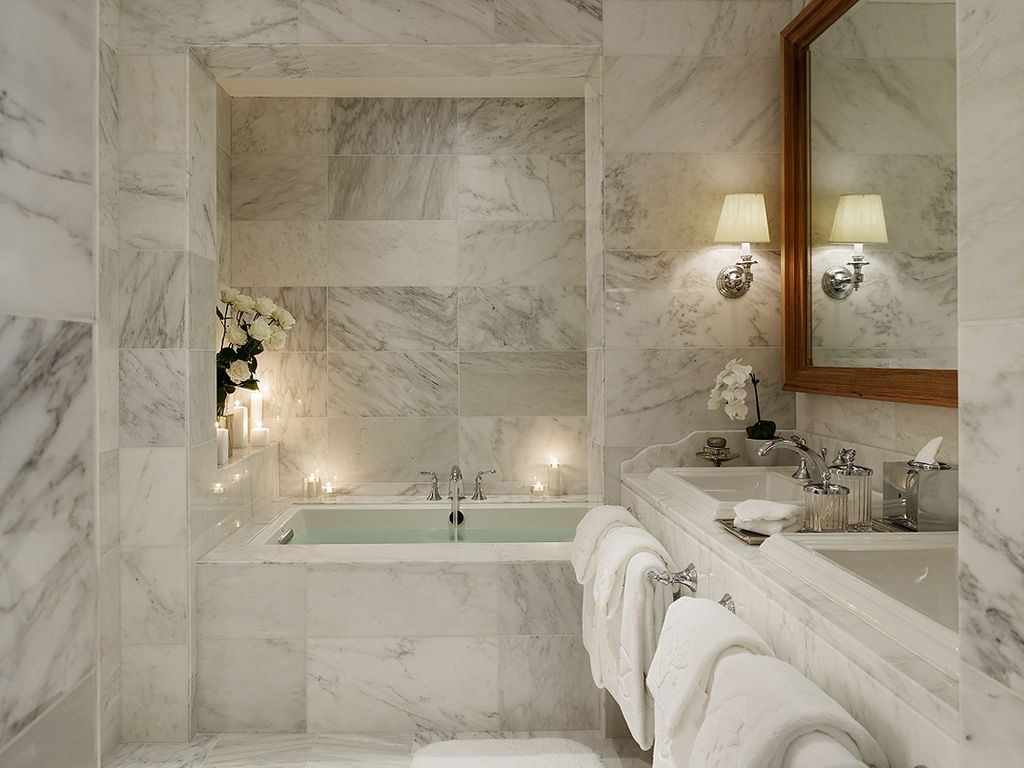 In this article, we will tell you about using marble tiles for the bathroom. Light or dark in color, with modern straight lines or refined streaks, this material literally exudes a commitment to high quality. But despite these advantages, marble also has some disadvantages.
The main advantages of a marble bathroom are aesthetics and durability
The advantage of marble is that this material is extremely durable. This guarantees the durability of the surfaces covered with it. It is a natural, porous and breathable stone that will help improve the indoor climate. Also, marble is resistant to temperature changes, easy to clean from dirt and is not afraid of moisture.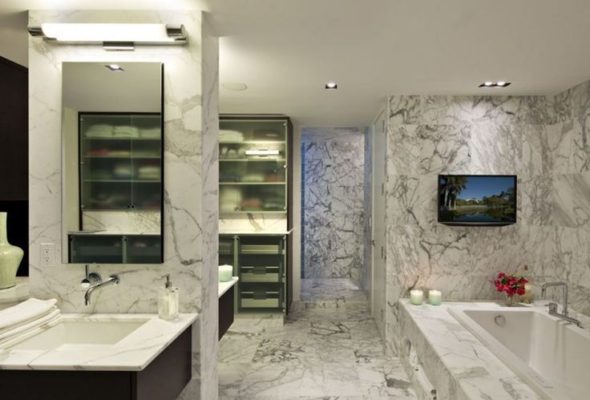 Marble is a very beautiful material. The variety of textures, colors and varieties is amazing. Non-standard colored marble tiles come in a wide variety of colors: from imitation of the color of natural stone, to more impressive solutions – green, blue, red, brown, black or pink. Often colored tiles are used to create ornaments, marble panels, or simply can become a bright accent of any interior.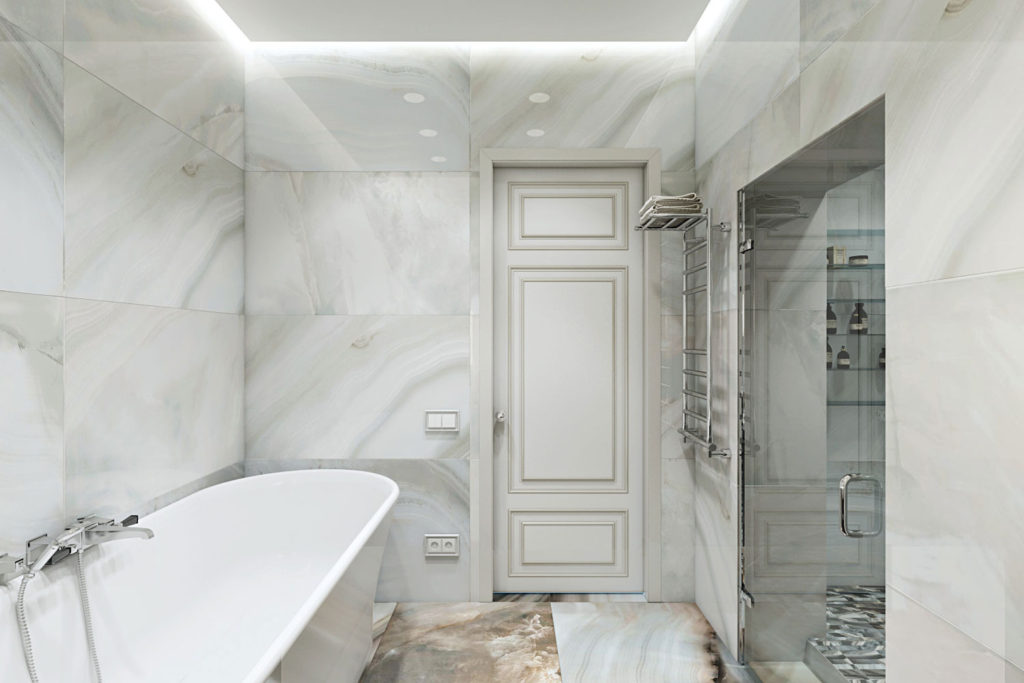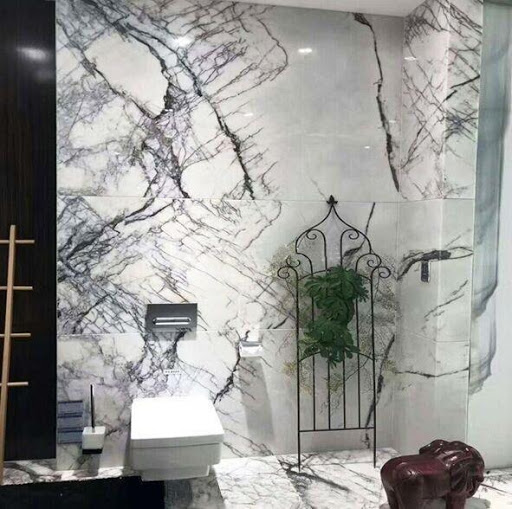 Disadvantages of marble tiles in the bathroom-high price and care
One of the main disadvantages of marble is its high price. Sometimes marble tiles can cost five times more than regular ceramic tiles for the bathroom. If you have a limited budget, do not make a choice in favor of this material. In addition, it is highly recommended not to put the tile yourself, and hiring workers will entail additional costs.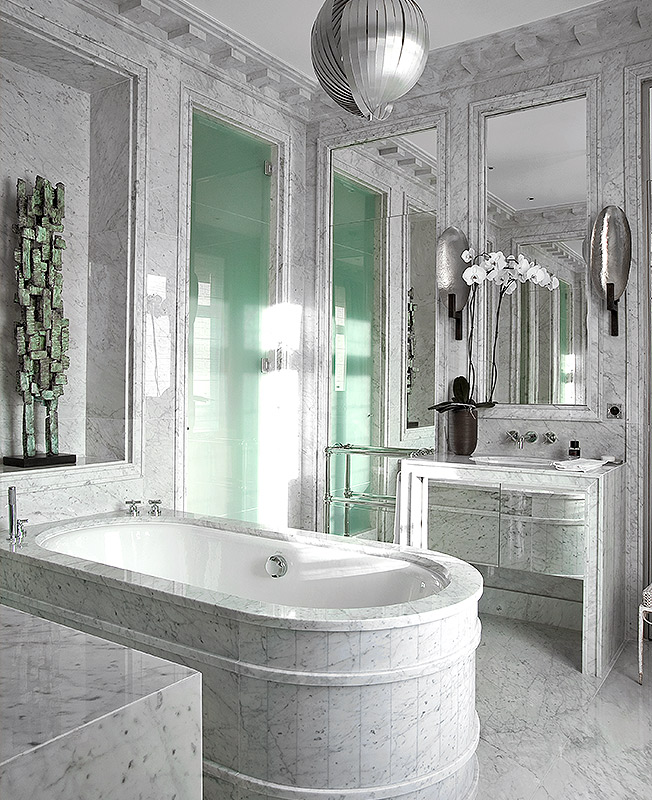 Marble wall decoration in the bathroom
Do not forget that for all its elegance, marble is a fragile and rather whimsical material. Marble contains minerals, so there is always a risk that the iron in the rock may rust. The material must be treated with a high-quality sealant and then provided with proper care. Don't need to use too aggressive products, which include acid. Water, soap, and a good nylon brush will work best.
Sometimes marble is supplemented with wear-resistant tile. If you still want to use marble tiles in the bathroom, check the reaction to different bath accessories on separate test samples.