We are still inspired by the French style of interior design bathrooms. Thanks to this, the interiors turn into intriguing spaces with a unique atmosphere. What does this trend look like in bathroom design?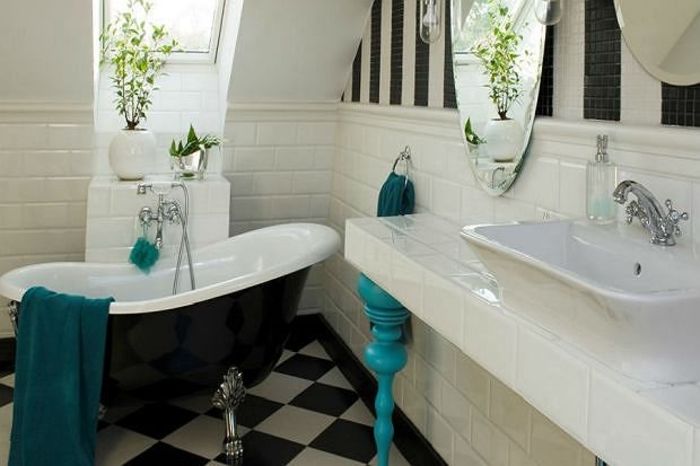 Retro style likes large spaces, but the French bathroom is not always large, rather, on the contrary – modest in size. Therefore, it is very important to combine the artful decorative items to get a relaxing atmosphere.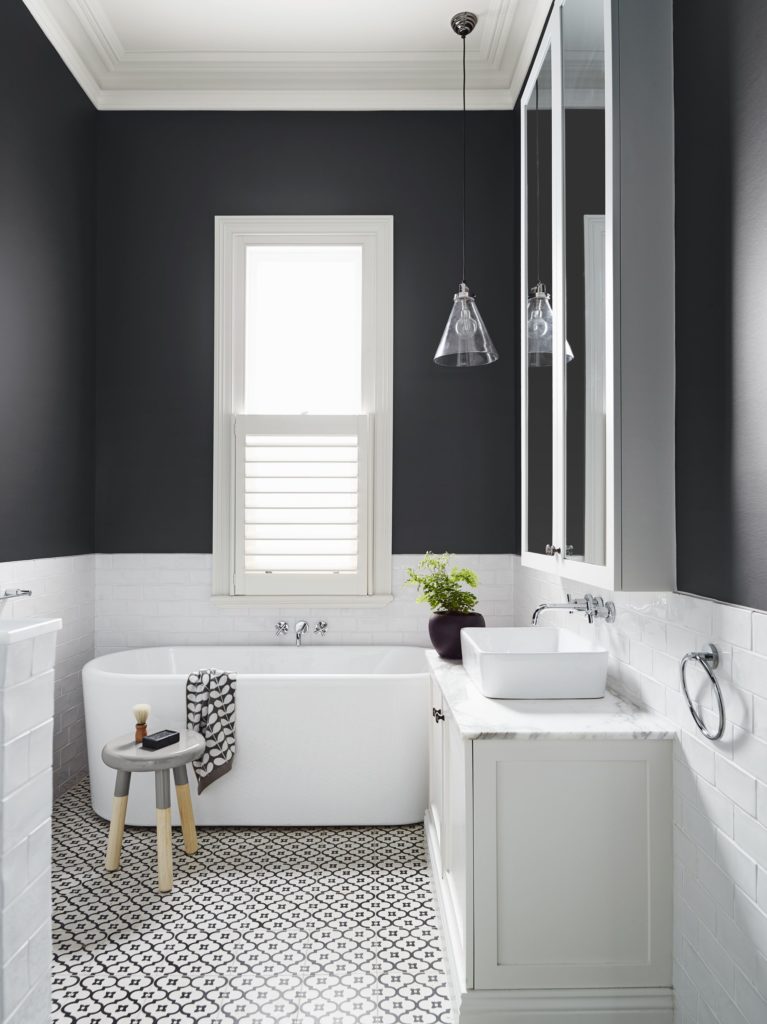 French interior design chic combines lightness of form with a large dose of decorative and feminine charm. There are many references to history – antique or stylized furniture with a visible trace of patina. The floor covering must be in black and white bathrooms version of the chessboard. French-style bathroom-pure elegance!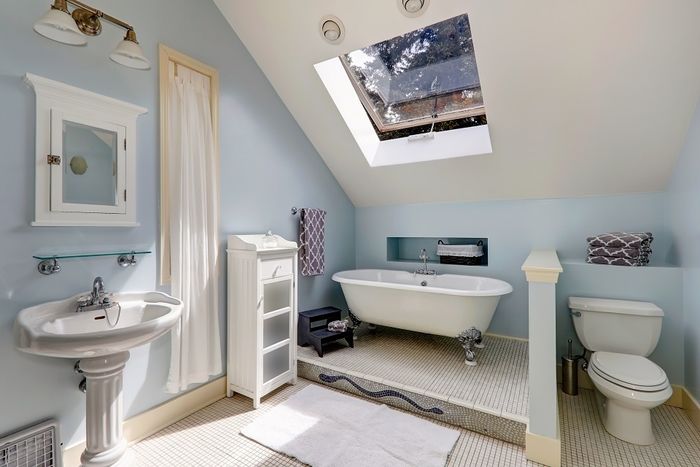 The basis of the French style in the bathroom.
The interior design starts with the plumbing. Curved lines, stylish design, and subtle shapes perfectly match the French style. Among the available models of bathtubs and washbasins, those that resemble old baths deserve special attention. If we have a lot of space, it is better to install a free-standing bath on decorative legs. In a smaller space, a tub with legs can be successfully replaced with a small model of a tub with elegant edges.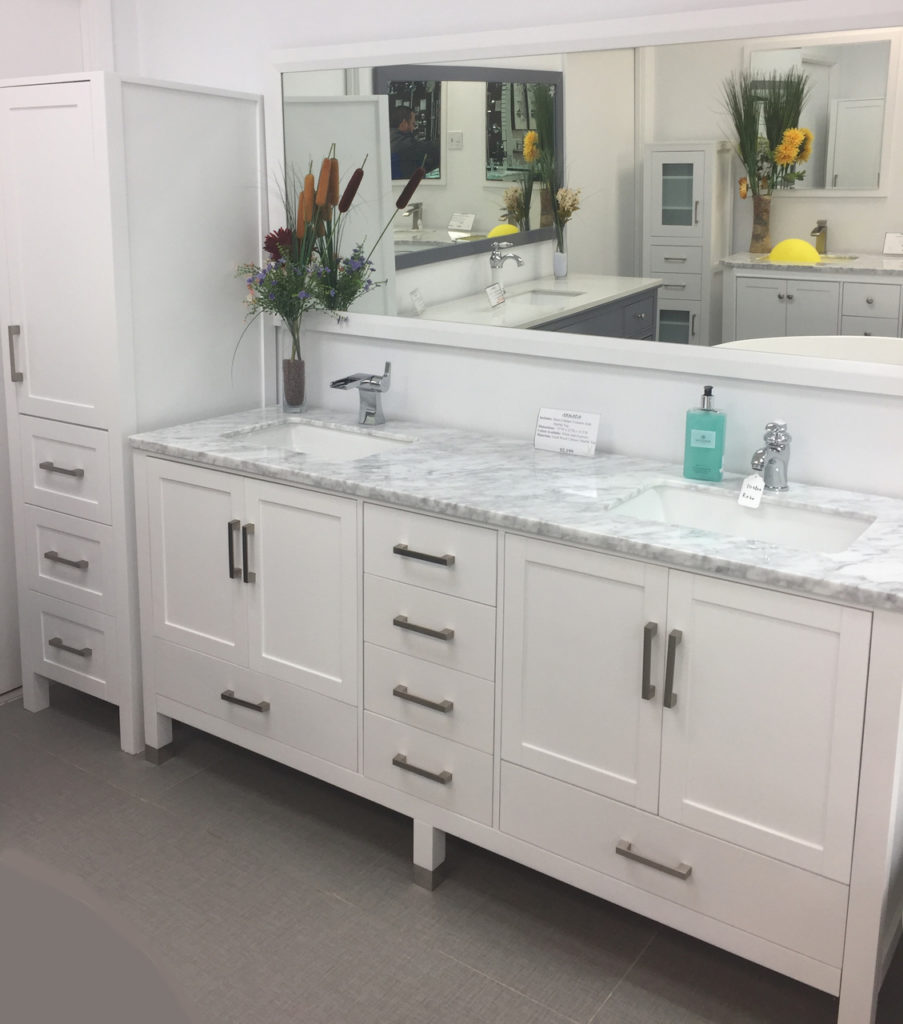 In the case of a washbasin-it is necessary to fix it on a romantic console table, carved tables, decorated pedestals or install it on a table top made of marble or wood. If the bathroom does not have space for a massive bath with decorative "lion" legs, you can stop at a stylized bath with a copper coating. Retro style, especially the Parisian style of the beginning of the last century, does not exclude the introduction of modern elements into the interior. It is interesting that even such a trivial object as a washstand is turned into a work of art by the French. Even modern minimalistic elements that can be combined with ornate lines of plumbing and faucets are suitable. Plumbing should sparkle with a glossy sheen on the smooth oval lines of the sink with minimalist taps. If a chrome-plated mixer, it is mandatory with a ceramic handle. It will also match black or copper parts. The only thing that needs to be sustained is a single style and color of all elements.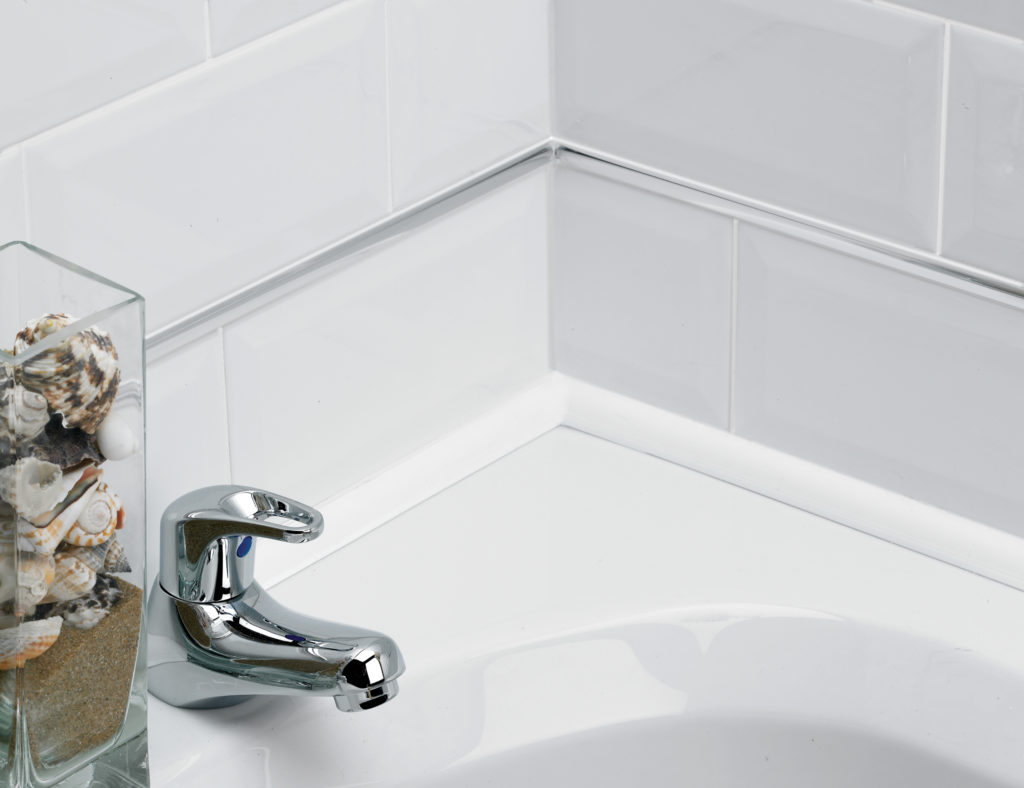 Stylish bathroom batteries.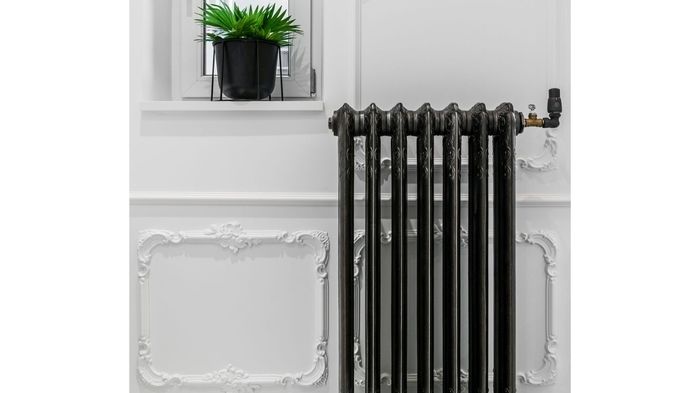 Ideal models in metallic shades: brass, copper, bronze and cast iron. Fittings with decorative porcelain handles look great. Thanks to such details, we will feel in the bathroom like in a luxury hotel.
Beauty lies in simplicity
The retro style is expressed in many colors of interior design. French puts basic white bathrooms and pastel in the foreground, which emphasize stylized elements, perfectly in harmony with luxurious materials such as wood, marble, and ceramics. White contrasts perfectly with other colors: pastel green, blue, pink, dirty or silver. These colors look best when used in moderation. Absolute classic is a combination of white and black in the form of a chessboard.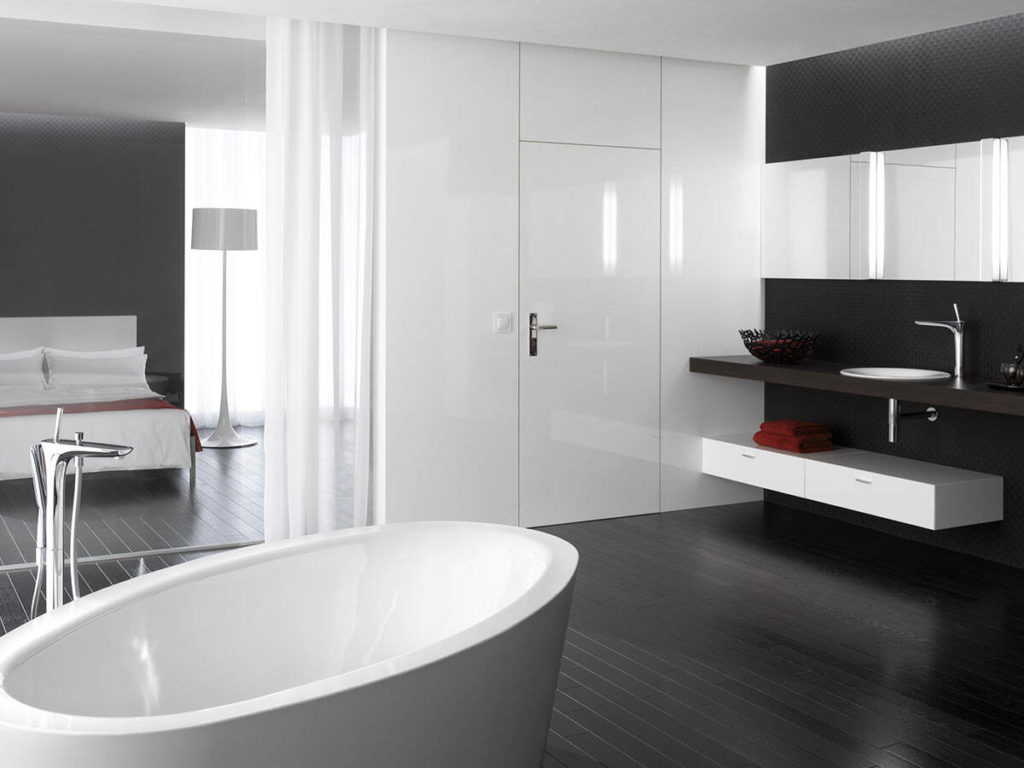 French style does not stand up to bright, frankly disturbing colors and expressive contrasts. Typical for a French bath are simple tiles, paneling and wall cladding up to a certain height in combination with stucco. Designers recommend using Wallpaper in a darker color or with a distinctive pattern. French style likes white and pastel shades of beige, lavender, blue and light green colors. They give a sense of early Provence. And the role of accents can be assigned to metallic shades of silver, gold, copper and copper.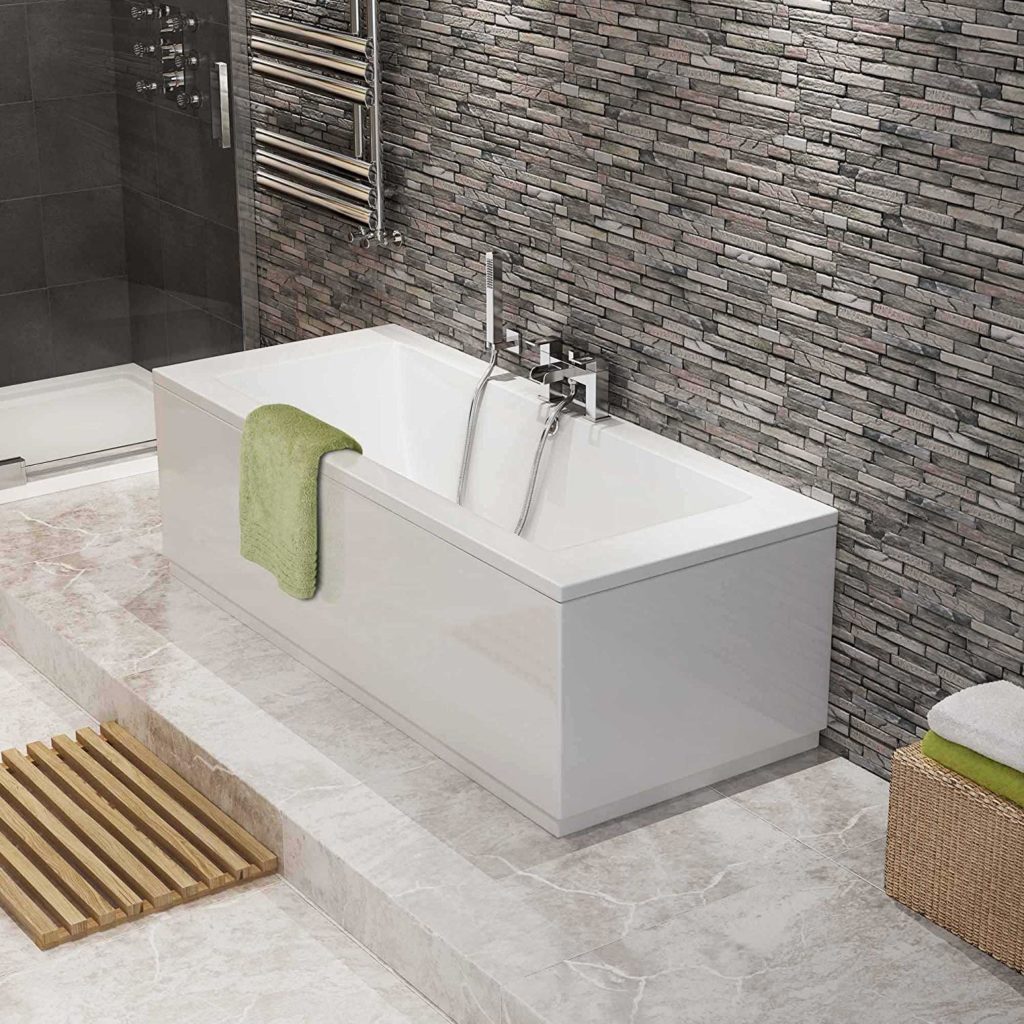 Textiles in the bathroom.
Real French interior design bathrooms always have Windows, but unfortunately, not every modern bathroom in an apartment building can boast at least one small one.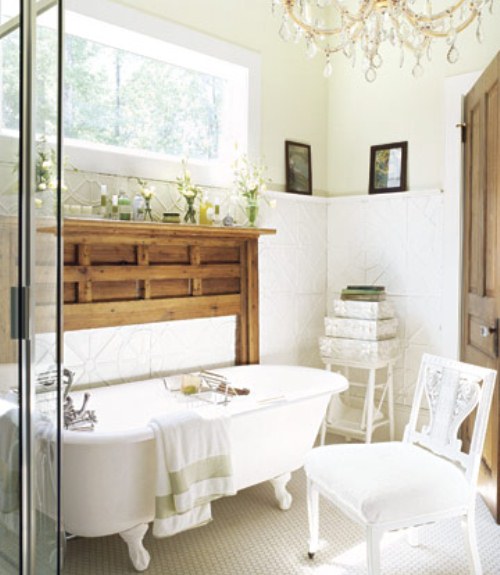 However, even if there is no window, much attention should be paid to home textiles – shower curtains, rugs and towels. Textiles exclusively in pastel and delicate colors. Preference is given to light and airy fabrics that perfectly reflect sunlight-silk, satin and organza.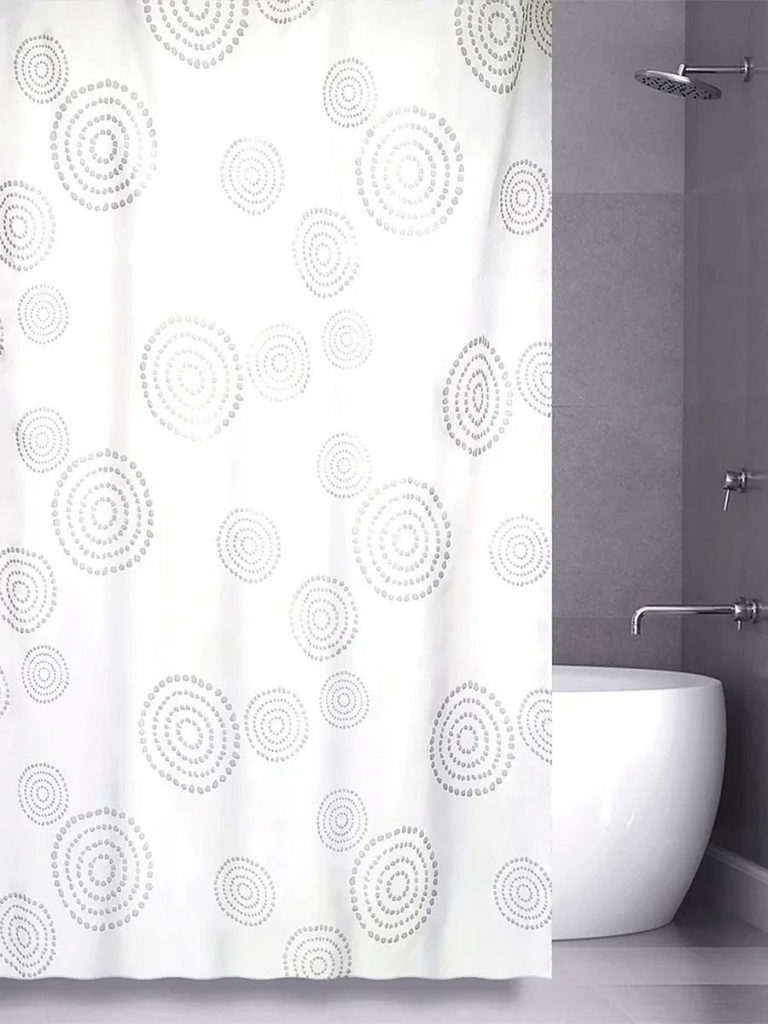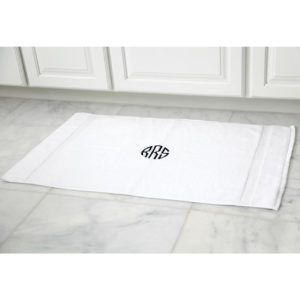 How to decorate a interior design bathroom in the French style.
A French-style bathroom is a kind of feast for the eyes. And white bathrooms special. But white color requires special care. Tomething is here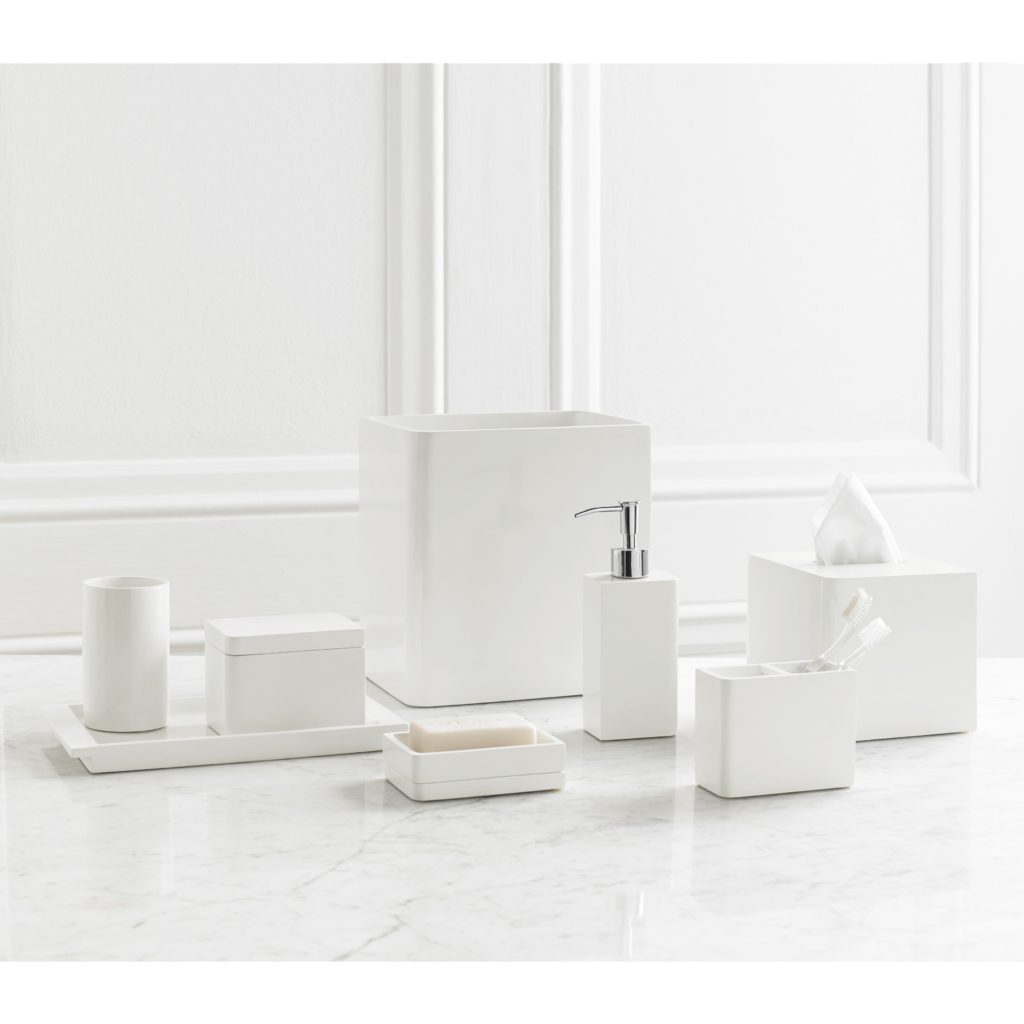 Stylized ceramics and fittings, well-chosen lighting and accessories, and you can feel yourself in Provence or in one of the castles on the Loire. French style white bathrooms likes extravagant details. They complement the whole, making the interior delightful. In a bathroom belonging to this style, we can use decorative elements typical of the living room: an ornate mirror, an image or black-and-white photos in decorative frames, porcelain, elegant boxes, an old clock, a crystal chandelier or lamp, antique chairs or cabinets. Fabrics such as light curtains, curtains, or carpets also play an important role. For exampe information about drcorativbe items is hire. Any gems found at the flea market are welcome.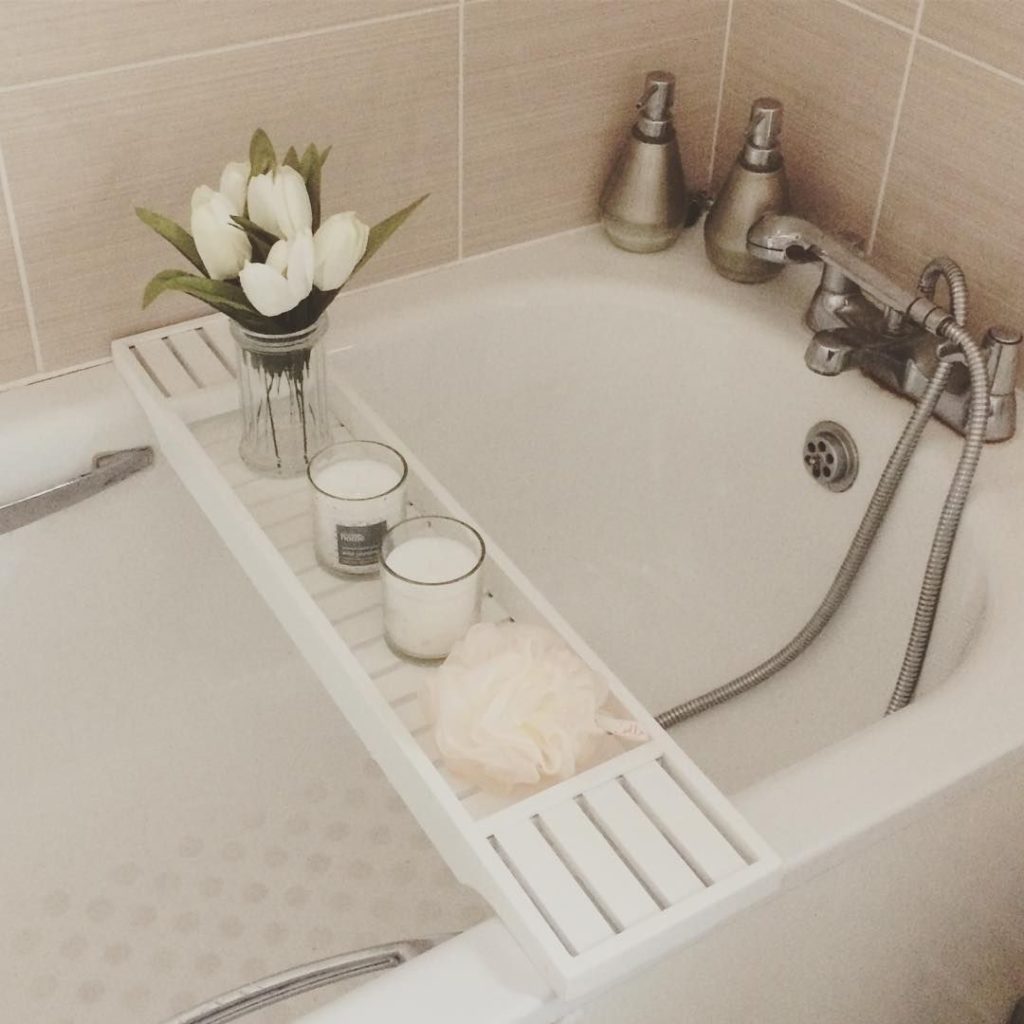 Bathroom furniture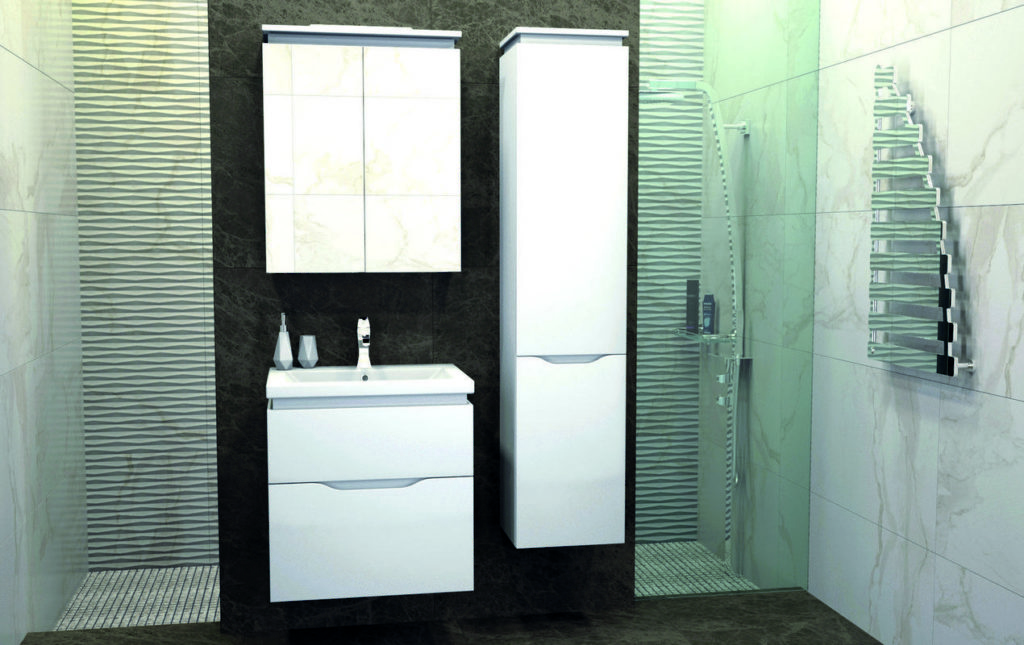 Who doesn't want to keep everything we need in the bathroom?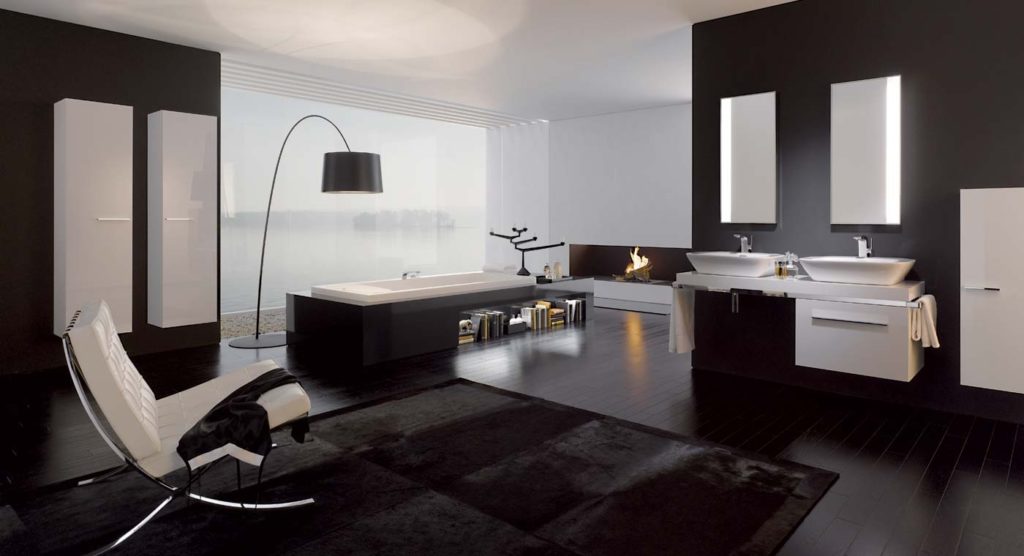 What if there is still room for decoration? It is many inportant thins of interior design. Then we would put up a beautiful wooden chair and a stylized Cabinet with lanterns, whose warm light will make an evening bath more enjoyable.
If you want to add color – Yes, you can do it, but in moderation.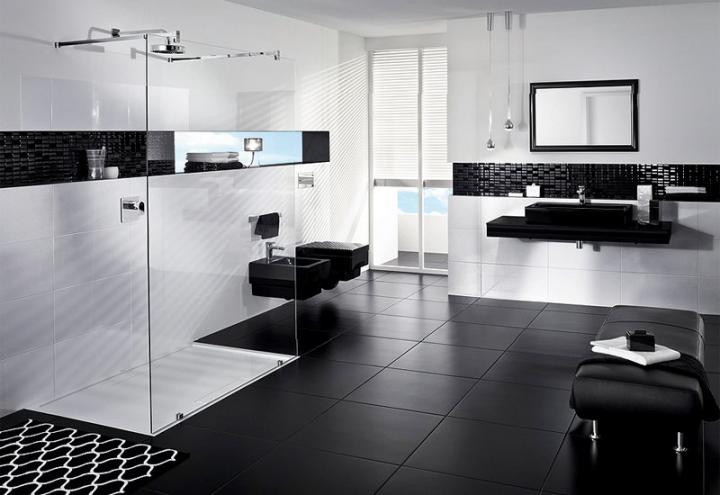 Instead of 5 expressive colors, choose 1-2 tones. Following these rules, you will get the effect of a well-designed whole, which may look like the picture. The design will be complemented by bath accessories: soap dishes, dispensers, towels and paper holders, which, thanks to the design, will perfectly emphasize the style of the old era. All elements must match each other stylistically.
French sophisticated charm to the white bathroom