Natural stone used in the manufacture of baths include: marble, granite, onyx, etc.natural stone baths are very heavy, but their refinement and unique beauty can transform any bathroom.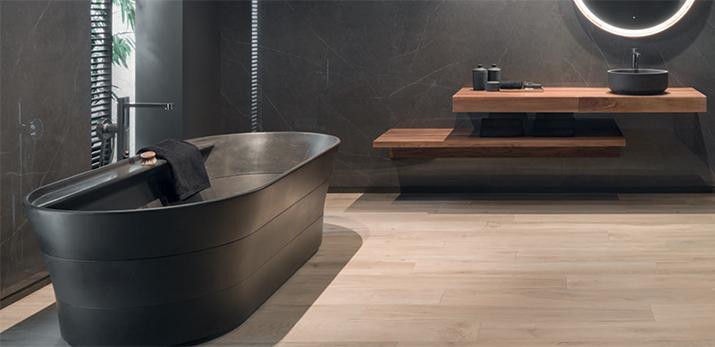 Advantages of a natural stone bath:
Natural stone has a special energy that has a positive effect on a person, has high tactile qualities, and creates psychological comfort.
The bath is hygienic and eco-friendly, has bactericidal properties.
Unlimited service life.
Natural stone breathes and is pleasant to the touch.
It is easy to heat up and retains heat.
Bath made of natural stone is a unique style, convenience, uniqueness of work and exclusivity in the interior – as it is impossible to repeat the pattern and color scheme created by nature.
It has strength and durability.
Natural material is resistant to temperature changes and moisture.
It is easy to care for and prevents the appearance of fungus.
High sound insulation qualities – no sound is heard when water is collected.
Disadvantages of a natural stone bath:
Great weight.
High cost.
Colored marble or gray marble is durable, but the white material may turn yellow over time, which will lead to a change in color or the appearance of dark spots.
Bath made of natural stone