Granite in interiors is synonymous with luxury and elegance. The unique patterns and colors of this stone will meet the requirements of people who love luxury.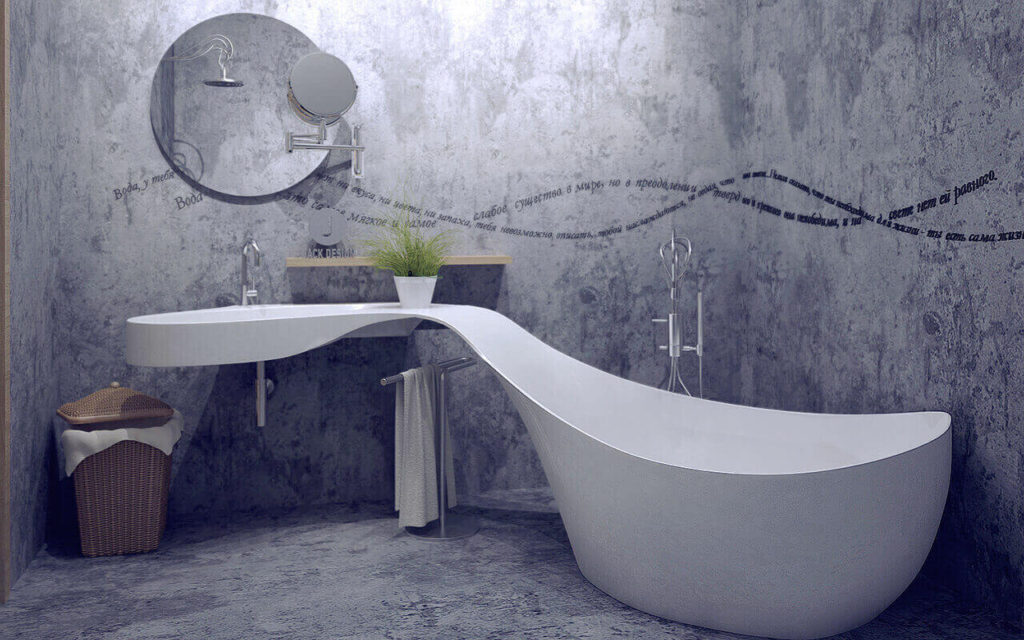 The rich granite textures and unique colors of this stone allow you to create beautiful bathrooms. Granite is the most popular and most frequently used in natural stone compositions. It is strong, solid and resistant to mechanical and atmospheric influences. Granite is suitable for use on floors, as wall cladding, as well as as a countertop and shower or bath.
Bathroom with original solutions
In the arrangement of bathrooms, it has become fashionable to return to nature. Natural stone and additions that make the bathroom interior belong to the natural world. Therefore, more and more often ceramic tiles are replaced with natural stone. It is worth using it as a case with one or three walls of the shower.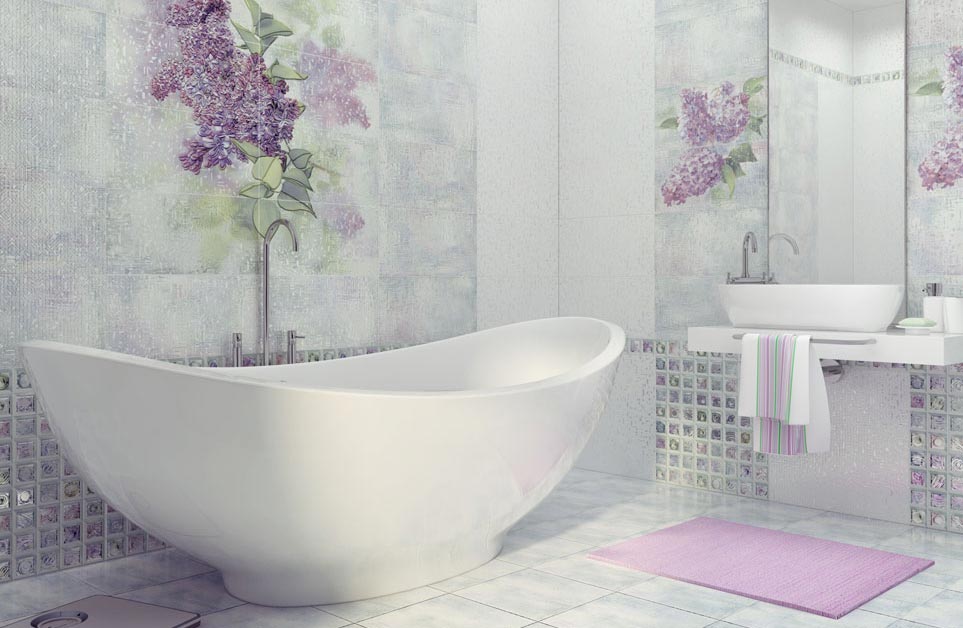 Using raw materials with a characteristic use of brown and green tones, you can create a room directly from exotic places. Because of this, even the shower can remind you of a waterfall. It is important to note that the granite also is used as part of the stone floor with an embedded drain.
How to use granite in the bathroom
Using natural stone in small rooms, it is worth using two tricks. The first is laying tiles vertically on a narrow wall. This arrangement will expand the interior. In turn, their horizontal position will increase the space. A great advantage of granite is the possibility of using it with floor heating.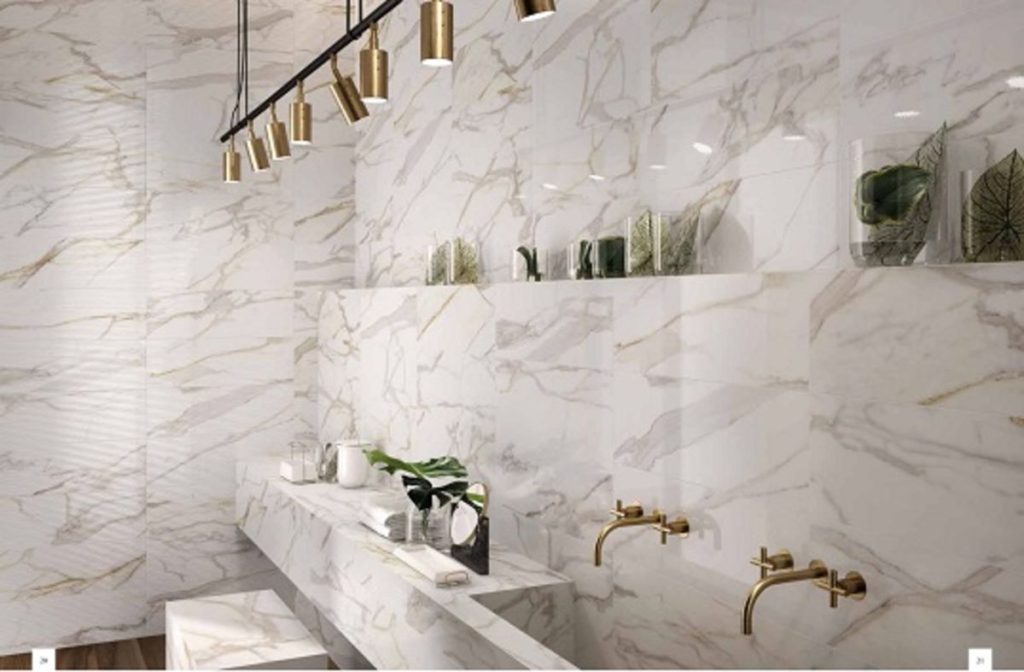 When choosing granite for flooring and walls, you can use ready-made tiles of standard formats and thicknesses (for example, 30 x 60 x 1 cm) or large-format slabs that are cut to order. At the same time, keep in mind that for the latter, the minimum available thickness is 2 centimeters. Also keep in mind that the minimum standard thickness of a granite countertop is also 2 centimeters, although the most commonly used slabs are 3 centimeters thick.
Granite as a natural stone occurs in two structures. The first structure is distinguished by usage motives and patterns. The second is characterized by grains of different sizes. Granite is available in shades from light beige, gray to brown and black. If you decide to buy a natural stone, you should take the advice of an interior architect. He will advise which stone is best suited for the bathroom and show practical solutions that will give it durability.
How to care for granite in the bathroom?
Carefully selected stone care products will prevent the formation of scratches, discoloration or spots on the material. To avoid this, it is worth learning more about its care when buying material for the interior. The specialist will not only help to impregnate granite for the first time. It will also indicate the appropriate measures for its care and advise how to do it correctly.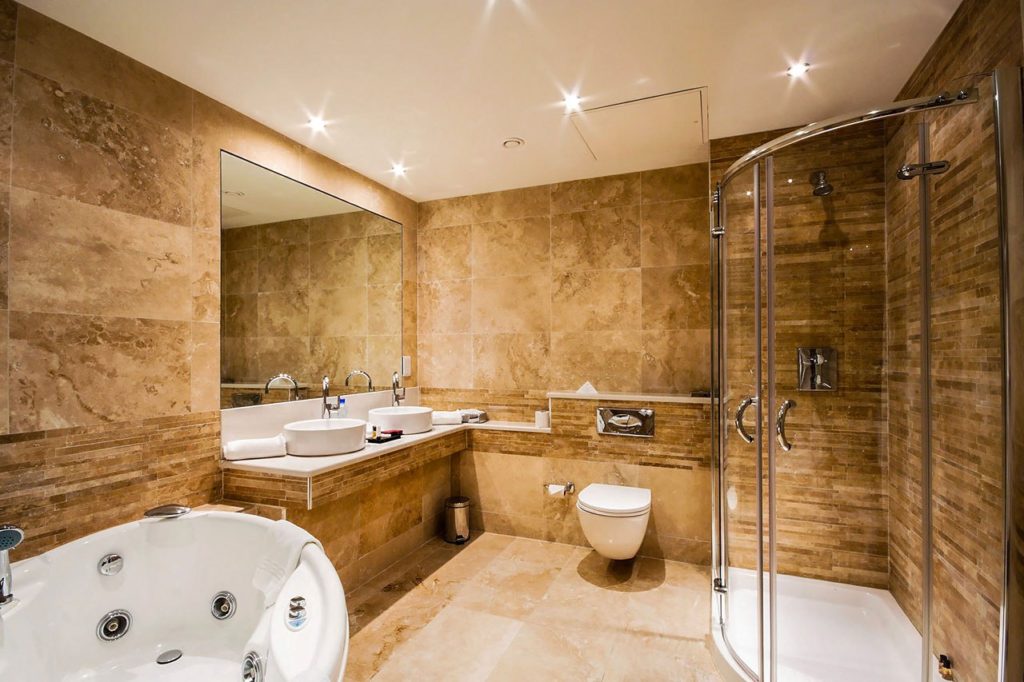 When choosing a detergent, you should consider the texture of the stone, its type and color. After proper maintenance, care will not be difficult. It is enough to use delicate substances, such as, for example, dishwashing liquid or specially designed "3 in 1" products that clean, care for and Shine. You should buy them from companies that specialize in selling natural stone. Before using, check the product on a small, barely visible surface to make sure that the raw material is not damaged.
If the granite was not well impregnated earlier, spots may form on the surface, for example, from calcareous deposits. This is due to the hardness of the water. To remove the sediment, we recommend using a solution of citric acid or a mixture of vinegar and water in a ratio of 1: 1. this mixture can be poured into a spray and applied to the surface that we want to clean. Then, after a few minutes, wash it with warm water using a soft cloth.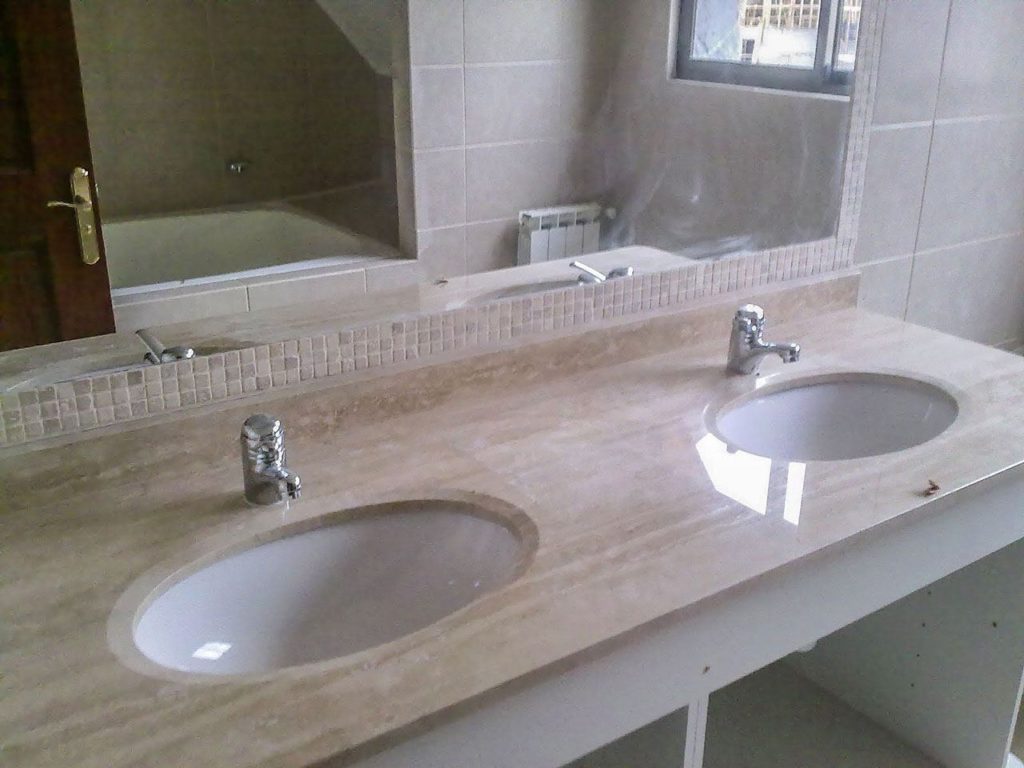 Stains can also be removed by the spirit. Do not use sharp wire sponges that can damage the texture. This also applies to milk or liquid containing abrasive materials, so-called beads. If damaged, rust may form, which must be eliminated by the above methods. It is also worth remembering to avoid prolonged contact of granite with acid reactions. They can cause new spots.