Tile is not a natural material and its appearance is an imitation.
Modern bathroom tile design is an imitation of natural materials: wood, marble, travertine, metal, concrete. All pink, peach, red and other glossy options do not meet this rule and immediately disappear.
If it seems counterintuitive now, I'll give you a bunch of photos that will prove that tile is a decoration, not a decor.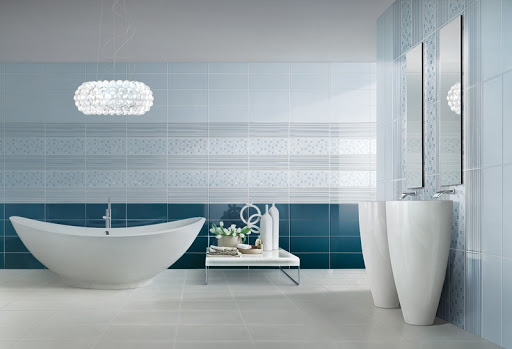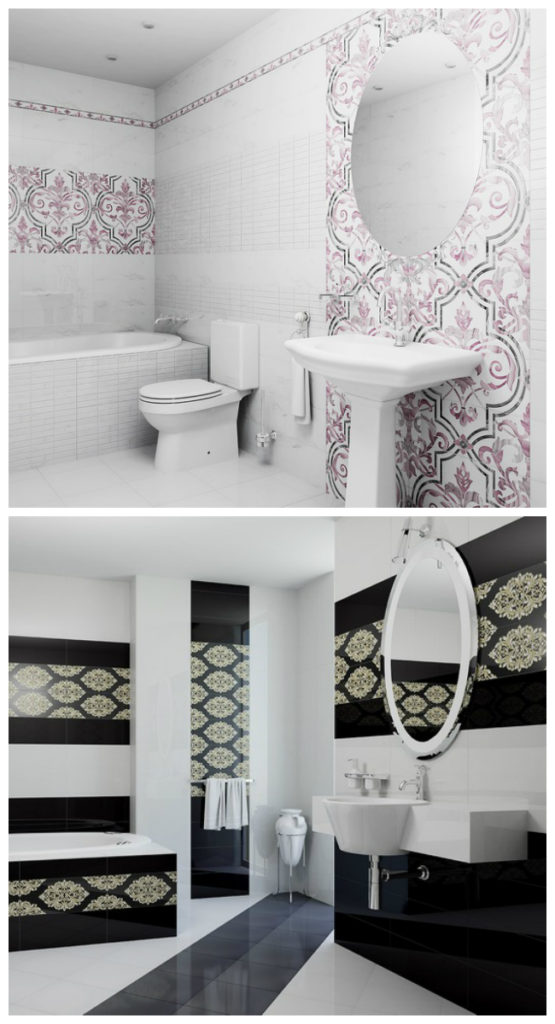 Colored glazed tile for the bathroom is usually completely unprincipled — to make a stylish design it will not work. An example of a combination of only 2 types of ceramics and a perfectly designed style: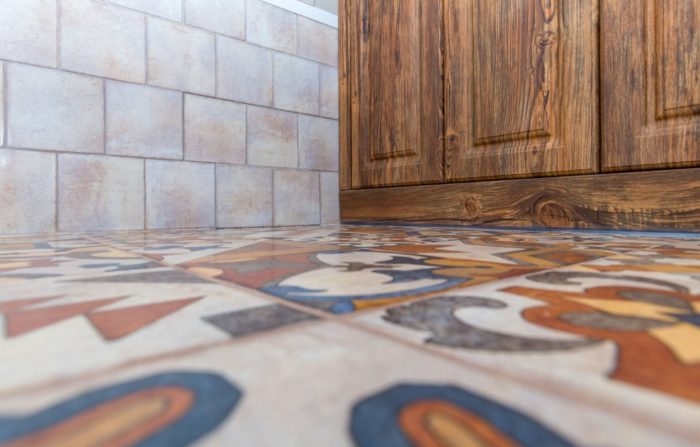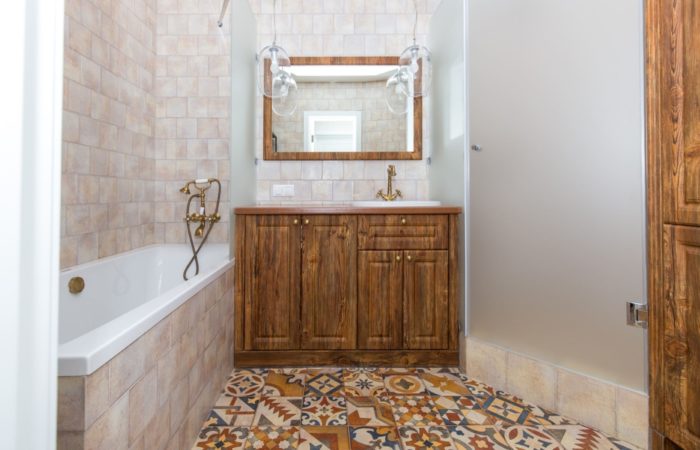 Let's explain what is controversial. When you first hear about imitating concrete and wood, you usually imagine a dark, brutal bathroom in the loft style, no less. In fact, with the help of such tiles, you can get a very different design and now there will be a perfect example.
Here is a bathroom with a bathtub, separate shower, washbasin and toilet with installation. That is, the area is rather large. At the same time, it uses only 2 types of tiles: gray with a weak imitation of concrete and wood with stylized painted boards. Thanks to the correct lining (about the layout of the last part of the article), it turned out very stylish and modern. And just try to say that it's boring: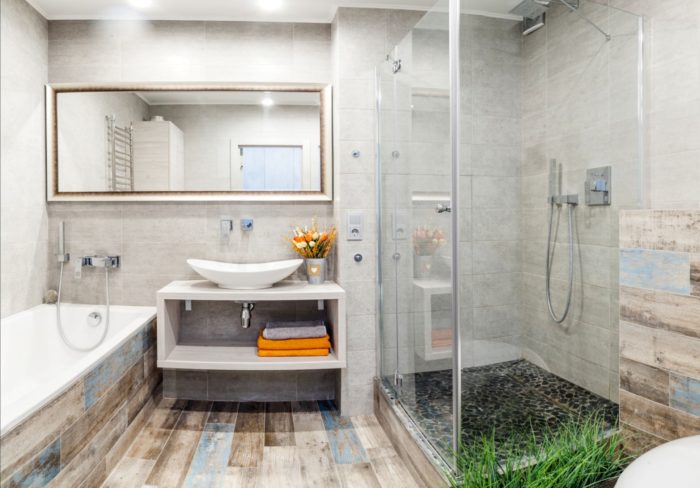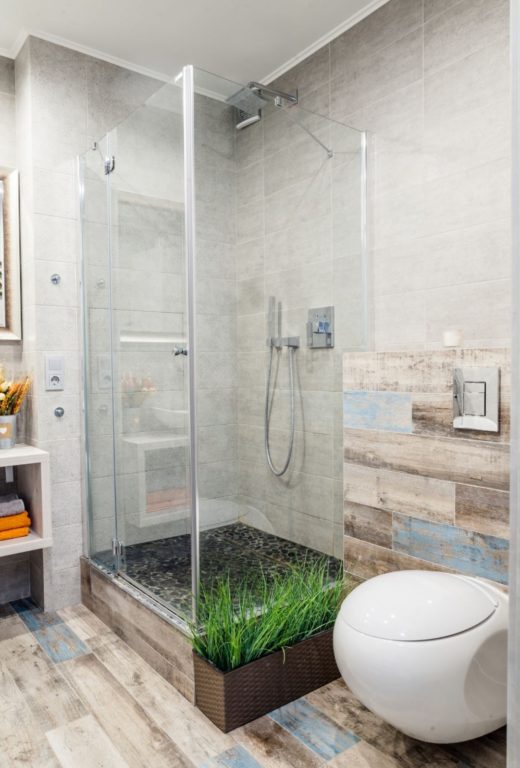 The main thing to understand is that the stylish design of the bathroom is built not only on the finish, and the tile itself should imitate a real natural material, and not glazed it is unclear what.