The bathroom is considered one of the most important rooms of housing, since it is in it that the day of all family members begins and ends, so that it is not only comfortable, but also beautiful, its design needs to pay special attention. To date, there are many finishing materials that can be used to perform the original interior of the bathroom, while special attention should be paid to PVC wall panels. They perfectly protect the room from moisture, give it an aesthetic appearance and are easy to install.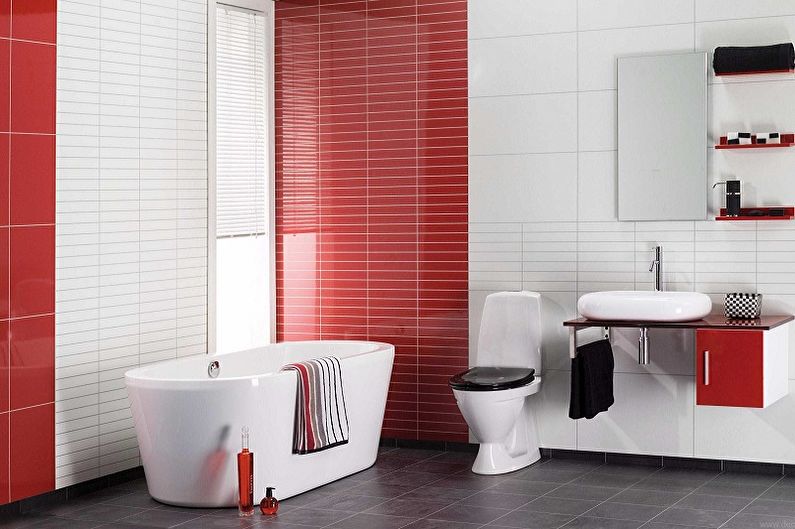 Properties: advantages and disadvantages
PVC panels are a unique facing product that is produced from polyvinyl chloride and used for decorating rooms with high humidity. The composition of the material includes rock salt and elements of petroleum products. Thanks to special manufacturing technologies, these components are transformed into a heavy-duty polymer that is resistant to high temperatures and has excellent performance characteristics. In addition to the main raw materials, various additives are also used in the production process of PVC, which provide the panels with color, porous structure and high protection from moisture.
Advantages of using PVC in bathroom decoration:
Affordable price. Such cladding is considered a budget and can be afforded by everyone.
Durability. Since polyvinyl chloride is a waterproof product, it prevents the formation of mold and mildew on the surface of the finish, which increases its service life.
Good thermal insulation and sound absorption. The internal structure of the material is arranged in such a way that it retains heat and external sounds well, this is very important for bathrooms. In addition, during installation work, a frame is installed on which you can additionally lay another layer of insulation.
Ecological compatibility. The raw material from which the material is produced is absolutely safe for human health.A huge selection of colors and textures. The market is represented by products of various colors, which not only imitate natural materials, but are also decorated with photographic prints.
Quick installation. All work on the Assembly and covering of the structure is quite realistic to carry out independently, without having special skills. In addition, you do not need to use a special tool for finishing. Thanks to wall panels, you can also hide all connections, wiring and engineering systems, providing the bathroom with a stylish look. Sheet plates are flexible, so they can be easily attached both horizontally and vertically at any angle.
Easy to care for. To clean the finish from dust and dirt, just wash or wipe the plastic with water. No special cleaning agents are required.
Possibility of installation without preliminary surface preparation. The walls and ceiling that are planned to be sheathed with PVC do not need to be plastered and leveled, since they are attached to the frame and after finishing all the flaws will be hidden. The most important thing is that the facing surface is dry and clean.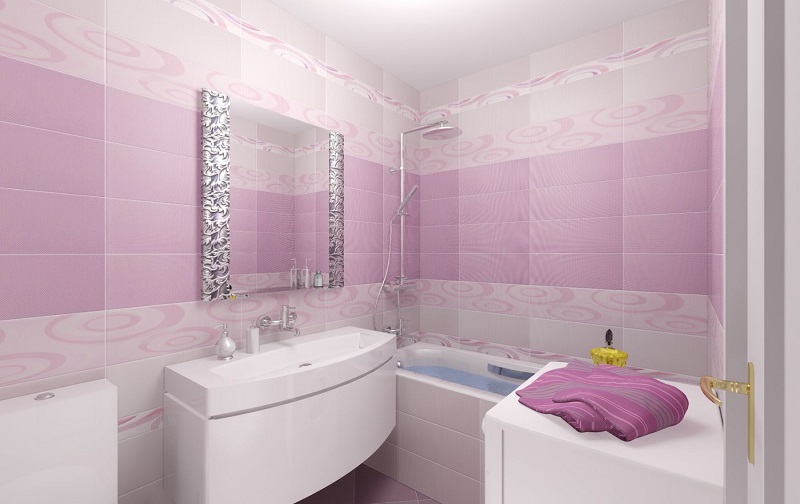 As for the disadvantages, the wall panels are fire-dangerous, subject to deformation at temperatures below -18 degrees and when installed slightly reduce the space of the bathroom.
The disadvantage of products is their low strength, which makes them unstable to the formation of scratches and chips. It is not recommended to install in rooms where direct sunlight penetrates, which adversely affects the finish. But, as a rule, bathrooms do not have Windows, so this disadvantage can be eliminated.
Types of plastic panels
Recently, for the implementation of design ideas in the bathroom, many owners of houses and apartments choose PVC panels, as they allow you to create any style, giving the room a modern look.
Pinion. It is also called plastic lining. This type of PVC has a standard length of 300 cm and a width of 10-12. 5 cm,the slats are equipped with special grooves, so they are installed exactly like siding. Depending on the model range of rack plastic, they can have wide or narrow locking systems, which should be paid attention to when choosing. It is usually used for ceiling cladding in the bathroom, but the slats are also well suited for covering the surface of walls. Thanks to the longitudinal or vertical placement of the plates, you can get a visual extension of the room. Plastic lining is traditionally made in a single color or imitation of wood with colored edging, it is resistant to moisture, but under the influence of low temperature can be deformed.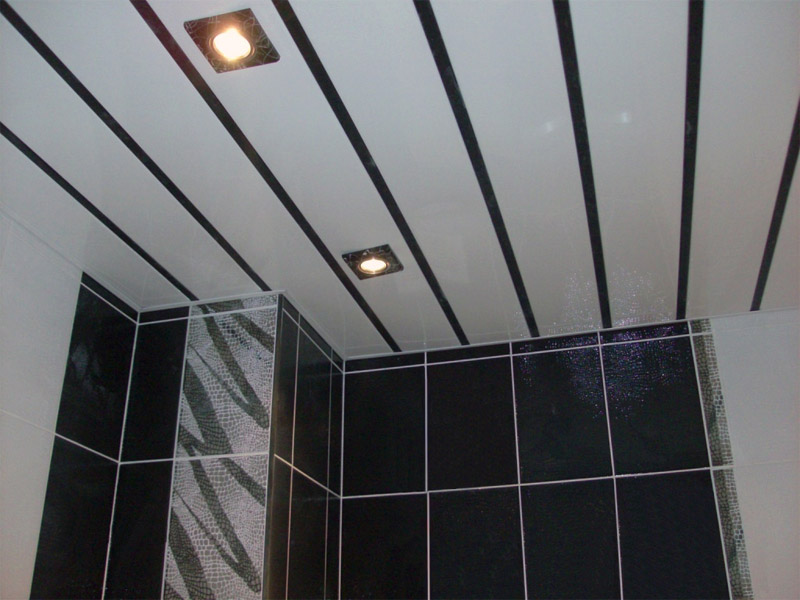 Standard. It has the appearance of smooth panels with a length of 260-300 cm and a width of 25-37 cm. the device includes pazogrebnevye locks that allow quick installation and create a solid durable coating that does not pass moisture. Such plates can be either color, with photo printing,or with imitation tile. These panels are much stronger, but their installation is more difficult.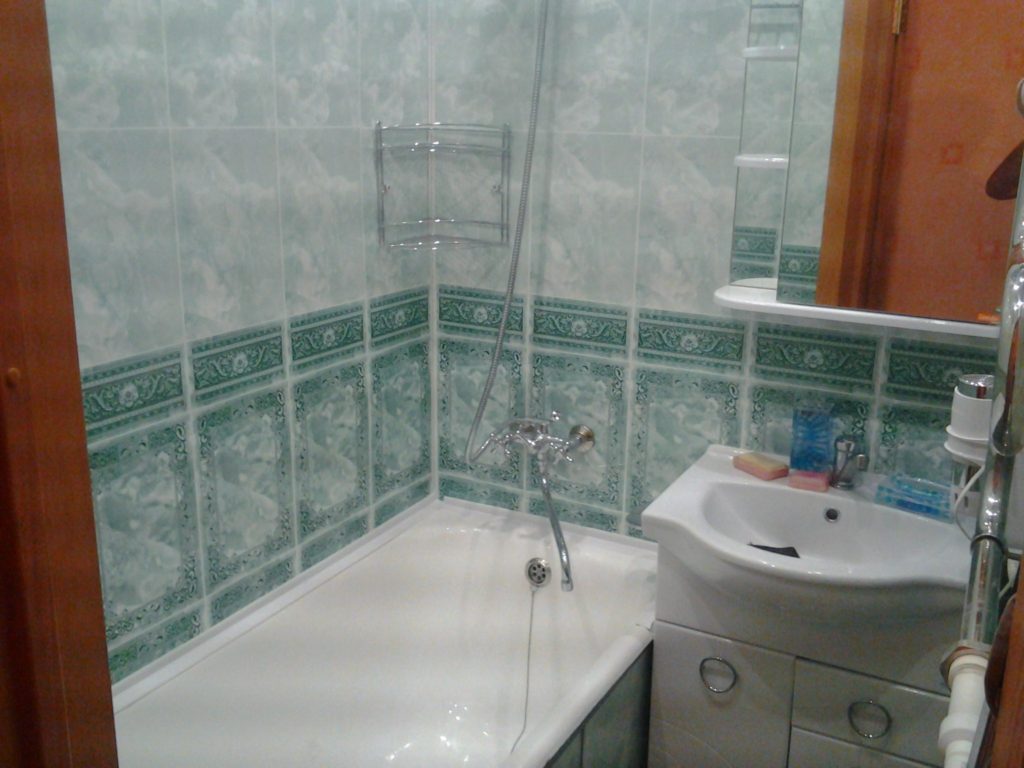 Sheet. It is a large-sized, but thin lamellae with a length of 4.05 m and a width of 2.03 m. They are characterized by a special device and consist of two layers of plastic, between which longitudinal lintels are built. Finishing with the material is usually performed butt-to-butt, after which the seams are filled with a sealant to match the color of the coating. It is best to do the covering with glue on a leveled base, but sometimes the installation is carried out on a crate. Sheet products come in different colors and textures, but require special installation technology and careful operation.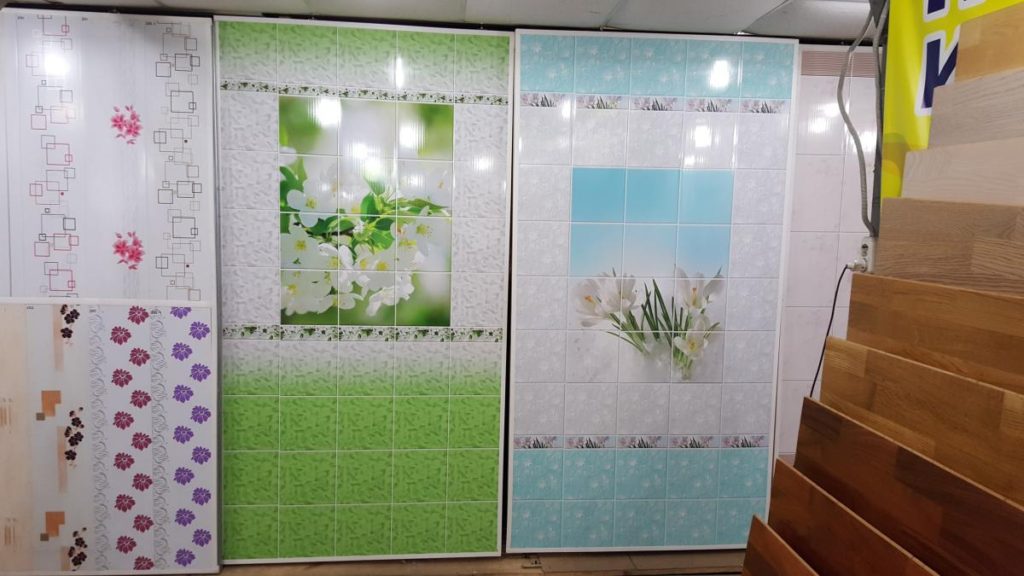 Depending on how PVC is attached, products are divided into seamless, chamfered and with a raised surface. Seamless type is often used for ceiling decoration. During installation, the decorative elements are placed tightly together, resulting in a minimal seam. If the installation technology is performed correctly, the connections between the plates are almost invisible and the finish becomes complete. In addition, seamless panels on the ceiling and walls can create continuous patterns.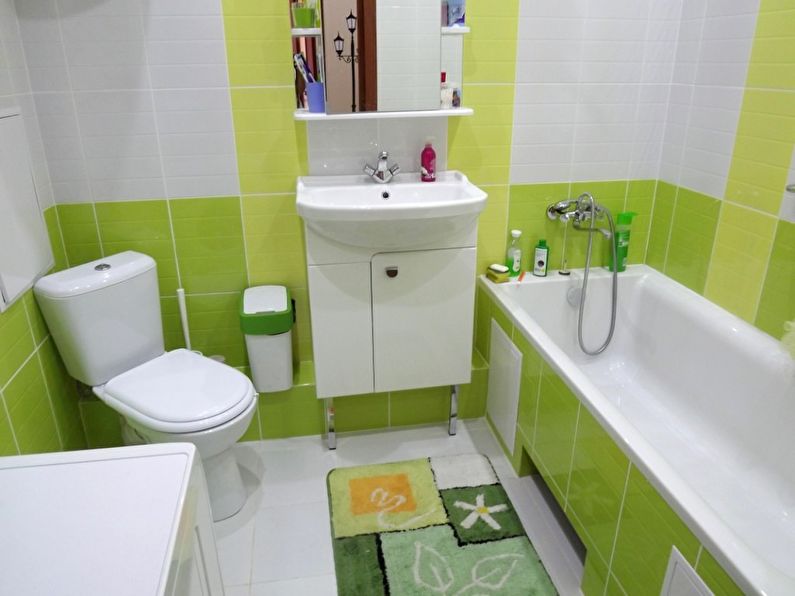 The material made in the form of a chamfer is in many ways similar to seamless lamellas, but in contrast to them, there is a chamfer in the end part of the product. It is a decorative recess that allows you to connect the panels into a single canvas. PVC with a chamfer is also called rusticated panels, they can be purchased for both wall and ceiling cladding. If you need to get a stunning effect in wall decoration, it is best to choose a material with a raised surface. It looks like clapboard and has high wear resistance and strength, but in comparison with other types is much more expensive.