The material called kvaril is a modern type of acrylic, a mixture of quartz and acrylic. Quartz increases the strength of acrylic, so additional reinforcement (strengthening the material or structure with another material) is not required, and the baths made of it become stable and reliable. Baths made of this material are heavier than acrylic, but still lighter than cast iron. Due to their hardness, kvaril baths allow you to use clear lines in the design, without the roundness inherent in conventional bent plastic. In addition, the addition of quartz crumbs increases the resistance of acrylic to scratches.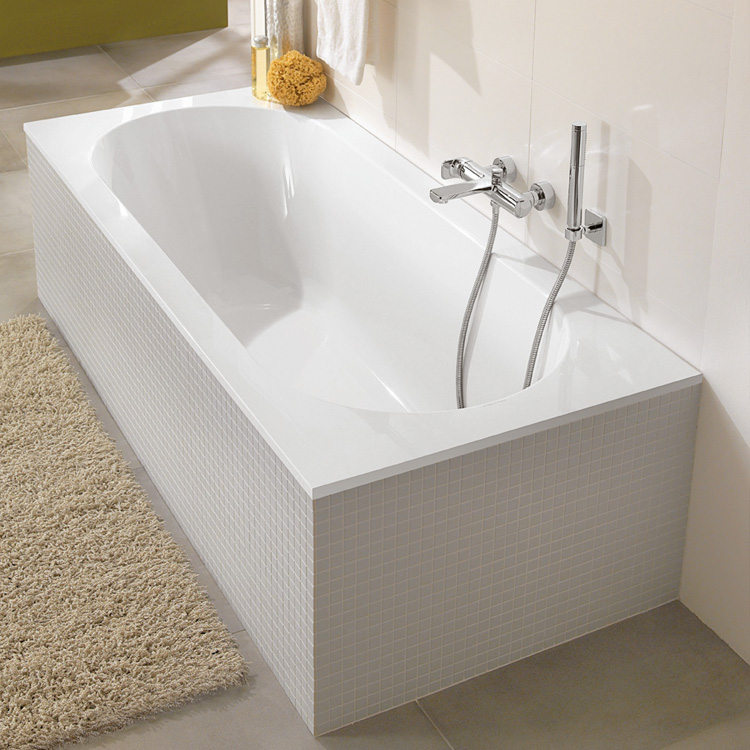 Advantages of the bath of quarks:
Light enough weight (lighter than cast-iron baths) and less slippery surface.
Smooth, warm, less porous, but very durable material (transportation and installation of products made of this material do not pose any problems, it is very difficult to damage the product).
Excellent visual characteristics and long service life with proper care.
Quaryl bath homogeneous, more resistant to damage and deformation, the surface can be easily restored.
Various colors and shapes are available.
Extremely low thermal conductivity, thanks to which kvaril always turns out to be warm and pleasant when touched, and keeps the water temperature for the longest possible period of time.
Disadvantages of the bath from varil:
Higher price than acrylic baths.
If a scratch or crack still appears on the bath, it will be much more difficult to restore it than in the case of the usual acrylic.