Steel is an alloy of iron with carbon and other elements. Carbon (up to 2%) gives iron alloys strength and hardness, reducing ductility and viscosity. Alloying elements can be added to steel to improve the chemical properties of the base material. Due to its light weight, the steel bath can be safely installed even in an apartment with very thin ceilings.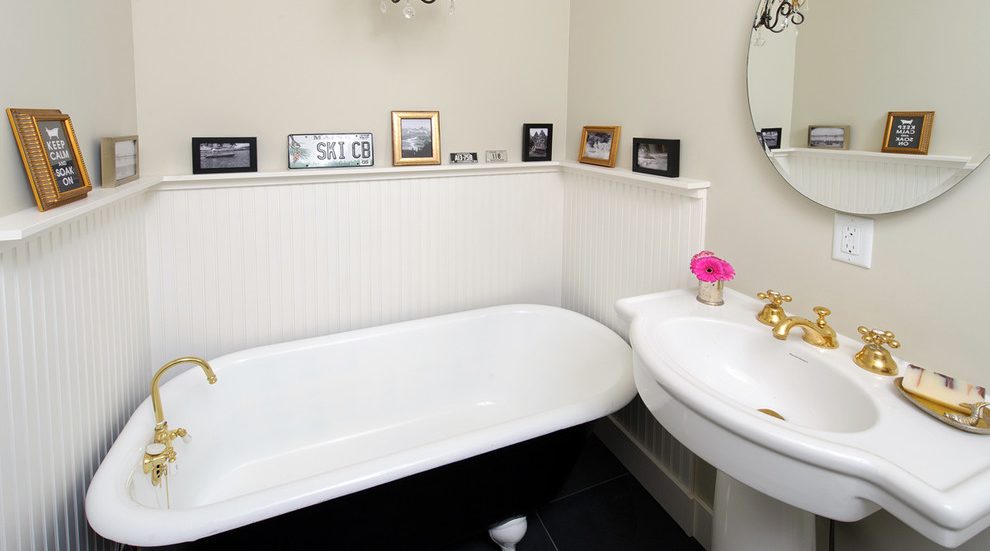 Advantages of a steel bath:
The low weight of steel baths – 25-30 kg-facilitates transportation and delivery of the bath to the apartment, as well as provides ease of installation.
The service life is more than 30 years.
>High hygiene is achieved by a small number of pores in the enamel coating, which prevents the formation of strong contamination.
High performance properties-scratch and abrasion resistance.
Chemical resistance to household acids and alkalis (the appearance of the bath will remain perfect even after taking baths with herbs or hair coloring).
Heat resistance – do not leave stains from cigarettes and other heat sources.
High thermal conductivity allows the bath to heat up very quickly (even those parts of the bath that are above the water level, keep the heat and give it away gradually, like an acrylic bath).
Disadvantages of a steel bath:
When installing baths made of steel, it is necessary to ground them, because steel is an excellent conductor of electricity.
The formation of significant noise when filling the bath with water – the thickness of the walls of the steel bath affects the sound insulation characteristics of the product.
Low heat capacity (water cools very quickly at room temperature, and in winter-within 10-15 minutes).
It is very difficult to restore the damaged surface of the bath enamel if you accidentally drop a heavy thing.